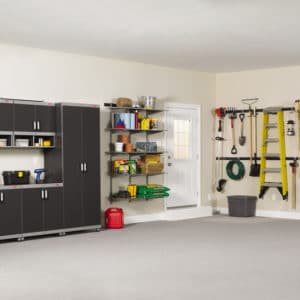 If you're getting ready to sell your home, you're probably developing a master project list based on a number of questions and decisions: What needs fixing? What needs freshening up? Where will you spend your money before putting your home on the market? And what return will you get on that investment?
We all know that kitchens and bathrooms sit at the top of the list of smart investments when it comes to your home's value. Fresh paint and outdoor upgrades are also quick fixes that add appeal.
But did you know that a garage remodel should also be on your radar? Angie's List says that, on average, you can expect to get about 60% of your investment back on a garage remodel. In fact, simply replacing your garage door can return 90% of the cost back to you when you sell.
Angie Hicks, founder of Angie's List writes: "Of all the spaces in our homes, the garage is perhaps the most underutilized. And it's an area that offers endless opportunities for enhanced curb appeal, improved organization, and even remodeling."
Angie's List just published their monthly magazine — and it's all about garages! So before you finalize your pre-sale project list, we think you might want to check it out.