Home Inspection Dallas: Since 2007
Since our beginning in 2007 Stonebriar Property Inspection has known that an educated client is prepared to make an informed home buying decision. Our feeling is there is no reason to be scared as long as you are prepared. We strive every day with this end in mind.
With more than 25 years working in the construction industry, Keith Boggs offers thorough, accurate, home inspection services of the highest quality in the greater Dallas, Texas area, with offices in Dallas and in Frisco.
Our Dallas Home Inspectors
Whether you're buying or selling a home or a concerned homeowner in need of a termite or home maintenance inspection, Keith Boggs can provide the services you need from a company and owner you can trust. Customer reviews speak to the quality of our work, our reliability, and our responsiveness to your needs, and we promise you won't be disappointed if you're looking for home inspection in Dallas, Frisco, or anywhere in the D/FW metroplex area.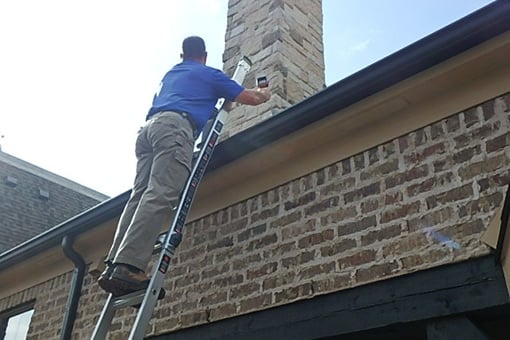 Why Should You Call Us ?
Licensed and insured: Texas Real Estate Commission license #9867; TDA licensed termite technician #0572333; Certified Termite & Pest Control TPCL #3825A
Rated an A+ with the Dallas Better Business Bureau
5 out of 5 stars on 99% of customer reviews
The most comprehensive home inspections available
Friendly, down-to-earth service from someone you can trust
We use the latest technologies, including thermal imaging cameras
Appointments available 7 days a week, including evenings and weekends
We will inspect your home as if it were our own
Stonebriar Property Inspections offers the most comprehensive home inspections for buyers, sellers, homeowners and investors in the Dallas area. We go above and beyond the standards set by the Texas Real Estate Commission. We'll inspect more than 600 components, taking high-resolution digital images along the way, examining each component for structural soundness and proper function. When we feel it necessary we will even use our FLIR thermal imaging camera to confirm or repudiate inspection findings. Additional services like Termite Reports, Level One Thermal imaging, Zip Level foundation elevation measurements and Pool Inspections can be purchased.
Detailed Home Inspection
Our detailed home inspection will include the analysis of the home's:
Foundation
Grading and drainage, including guttering
Roof covering materials
Roof structures and attics
Interior and exterior walls
Ceilings and floors
Doors and windows
Interior and exterior stairways
Fireplaces and chimneys
Porches, balconies, decks, and carports
Electrical systems, including panels, outlets, and fixtures
Heating, ventilation, and cooling systems
Plumbing systems and fixtures
Major appliances
Garages and garage door openers
Sprinkler systems
Driveways, walkways, and patios
Gas lines and meters
Outdoor kitchens
And much more…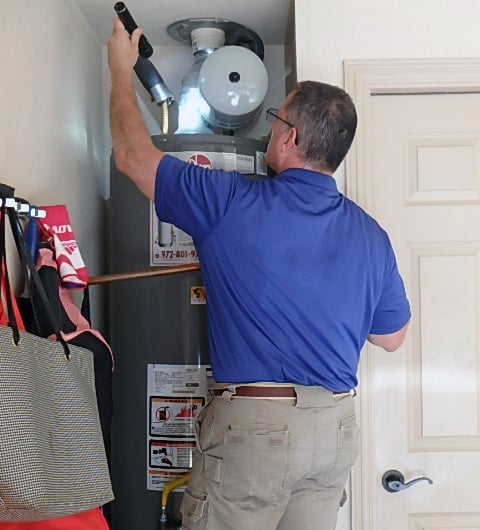 We deliver your report the same day in most situations. Averaging about 70 pages, your report will be detailed, clear, and comprehensive, outlining the detailed condition of the property we've inspected for you. But don't be alarmed: We'll give you a summary linking to backup information in the full report. Your report will contain information about:
The components we've inspected
Our findings, including any defects we've uncovered
Recommendations to address repairs
80 to 100 color images
Home maintenance best practices and recommendations
We'll remain available to answer your questions and translate any terminology that may be unfamiliar to you. Most importantly, we won't disappear after we deliver the report. We want you to be completely satisfied and a customer for life. Our goal is to be the only home inspector you'll ever call!
Dallas Home Inspector Reviews
Keith is AMAZING! He took the time to explain everything in the inspection in detail and answered all my questions with clarity. He even gave me some insight on some things that were not a part of his normal inspection. He followed up with me and continued to answer questions after the inspection. He pointed out things that past inspectors did not, and also certain things that we needed to be aware of with the particular loan (VA) we were getting. I will be using him again on our next house. I would recommend Keith with 5 gold stars!
Laura L.
Keith is awesome! We have used his company three times now before purchasing our home. We love his work and recommended to all my friends. He is very professional, thorough, knowledgeable, and very quick response to our questions! He provides a detailed report and a narrative video with photos in the same day! In the video, he goes over all with us without our presence in the inspection. I have used different ones before – Keith has the best quality and best price. We will for sure keep working with him in the future. Highly recommended!
Michelle Z.
Our Dallas Home Inspection Services
Buying or selling a home? Or just concerned about the condition of your current residence? Select a service below to learn more about how we can help you get the most out of your investment.
Buyer's Service
As a home buyer, you want to make sure you are investing your money with confidence. Our buyer's home inspection is one of the most comprehensive home inspections available. Let us help you understand the true condition of your home before you begin negotiating your purchase.
Seller's Pre-Listing Service
Let us help you get the most out of selling your home. Our seller's pre-listing home inspection will provide you with the knowledge you need to get your home in selling condition. It will also provide you with the information you need to appeal to, and negotiate with, potential buyers.
Termite/Wood Destroying Insect (WDI) Inspection
Wood destroying insects can cause major structural damage to your home before you even know they exist. As a licensed home inspector, we know what signs to look for. We can detect visible infestations, so you can treat them as early as possible.
Annual Home Inspection
Most homeowners don't get annual home maintenance inspections, which means they don't have a clear understanding of the actual condition of their homes. Knowing about defects as early as possible can help you fix them before they become more serious.
One-Year Builder Warranty Inspection
You've been in your new home for almost a year. Are all components the builder warranties for one year working properly? We will come check them out so you can get the most out of your builder's one-year warranty.
Recent Posts From Our Blog
Earlier this year, we put together a list of 13 questions you should ask a home inspector before you offer him the job. The questions are all valuable — after all, you're about to make one of the largest investments of your life. But one sticks out as the single, most important question — not just to ask, and not just to get an answer to — but to really hear and understand the home inspector's response to before you hire. What is it?
Whether buying or selling, you want the best to make sure your interests are protected. There are many inspection firms to choose from: some with multiple inspectors, others with just one or two, like us.
The Dallas housing market is booming with big names bringing thousands of jobs and transplanting people. All looking for housing. Reliable, thorough home inspections are more important than ever!
Contact Keith Boggs of Stonebriar Property Inspections at (214) 923-7304 or [email protected]
Appointments available 7 days a week, including evenings and weekends