By Keith Boggs
Updated May 9, 2022 at 10:00am CST
As a prospective home buyer, you know that no home is going to be perfect. A home inspector will uncover defects, regardless of how well the property looks on the surface. So, what happens after you find out what those defects are? What must be fixed before you can close, if anything? This is an important question because late surprises can completely derail a deal.
Here are some details to help you understand the process, so you can keep things moving forward as smoothly as possible.
The Home Inspection Report Provides Valuable Insight
Once the seller has accepted your initial offer, you'll hire a home inspector. The home inspector represents you, the buyer. Their job is to make sure you have a clear picture of the condition of the property before you agree to purchase it. They'll conduct an inspection and provide you with a report as required (in Texas) by the Texas Real Estate Commission (TREC).
At a minimum, your home inspection report will identify and report on defects as required by TREC. If you've hired a top-notch home inspector, it will also contain a broader perspective of the property's condition — the condition of components and systems that TREC deems as optional for inspection, observations about the general condition of the property as a whole, and thoughts on repair approaches.
But just because something is mentioned in the inspection report, it doesn't mean that it has to be addressed before you can move forward with the purchase. As a buyer, you should review the report thoroughly, ask your inspector questions for clarification or additional recommendations, and then ask yourself a few questions:
What issues do you want the seller to address before you close?
If they don't want to address them, how might you amend your offer?
What issues will you ignore for now and likely address later on your own?
Are there any deal-breakers in the report that could make you walk away?
At this point, you may request the seller to fix some things, accept others as they are, and/or negotiate for price concessions or a home warranty. If you come to a final agreement on how issues in the inspection report will be addressed, you're ready to move to the next step — but you still may not know all the fixes that might be required before you can complete your purchase.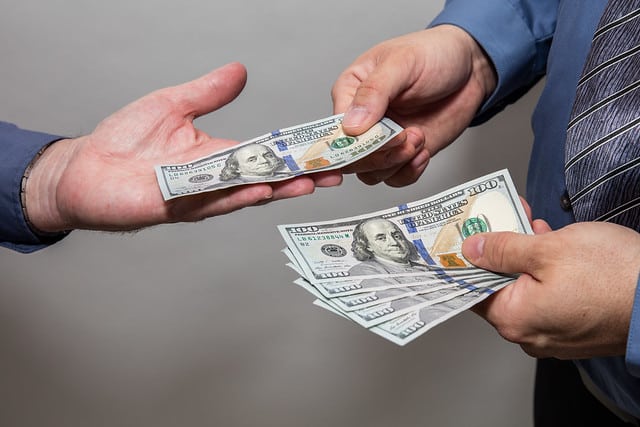 Some Mortgage Lenders Have Their Own Requirements for Home Inspections
Assuming you're using a loan to make your home purchase, your mortgage lender may mandate that certain issues identified in the home inspection be addressed before the deal can close. They will hire an appraiser to assess the property's condition and determine its market value. The appraisal report gives them guidance to request the fixes that must be completed to meet their minimum property standards.
In general, most lenders are concerned with repairs needed to address health, safety, and security issues, as well as the structural soundness of the property. For example, they will often require defects, such as costly structural issues, building code violations, or safety hazards in areas like attics, chimneys, or furnaces, be repaired before closing. They won't usually be concerned about less serious defects or cosmetic issues.
When an FHA (Federal Housing Administration) loan is involved (versus a conventional loan, which is not government-insured) there are stricter requirements. Appraisers are required to do a more detailed property inspection that meets the Department of Housing and Urban Development's (HUD's) minimum standards for health and safety. Here are a few of the conditions that may need to be repaired before closing:
Peeling paint in homes built before 1978, which might be a lead hazard
Unpainted downspouts and broken rain gutters
Exterior doors that don't open and close properly
Exposed wiring and uncovered junction boxes
Major plumbing issues and leaks
Inoperable HVAC systems
Leaky or defective roofs or those with a life expectancy of fewer than three years
Active and visible pest infestation
Rotting window sills, eaves, or support columns on a porch
Missing appliances that are usually sold with a home, such as a stove
Bedrooms without minimal-sized windows for egress or windows with bars that don't release
Foundation or structural defects
Inoperable kitchen appliances
You can find more information on HUD's FHA guidelines on their website.
Other Repairs To Include in the Repair Amendment
Even though they are not mandatory, the following are some of the essential and most common items you should include in the repair amendment. Before buying a house, it is vital to have these issues checked out and fixed if possible. Thankfully, a home inspection will give you a comprehensive list of all the flaws found, and from there, you can choose what course of action to take.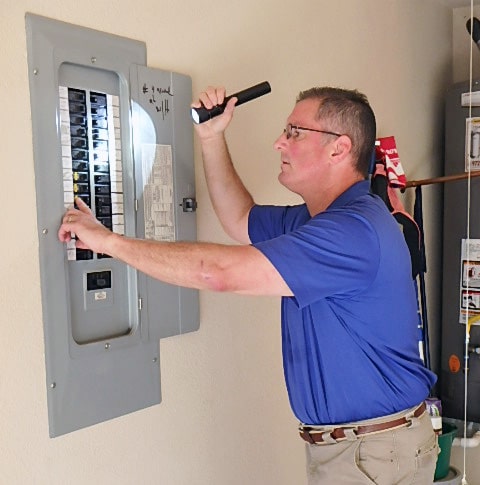 GFCI Outlets
A home inspector will examine all outlets in the bathroom, kitchen, or exterior of your home. They will note any outlets that are not GFCI and suggest replacements where needed. This is crucial given the key role these outlets play. Keep in mind that the process of converting a regular outlet to a high-quality GFCI outlet can be complicated. Therefore, if a home inspector finds any issues with GFCI outlets, it is recommended to include them in the repair amendment. This helps you prevent unnecessary expenses that only increase the cost of the house.
Electrical Panel Defects
Any defects in the building's electrical panel should be included in the repair amendment. Electrical panel defects are serious safety hazards that can cause severe damage. For instance, they can trigger fire outbreaks that result in damages worth thousands of dollars. Even though electrical panel defects are inexpensive to fix, it is good to have them fixed before buying the house. Check with a local electrician for repairs involving electrical panel deficiencies, as prices can vary.

Roofing Problems
It is important to understand this point before making a decision. Most buyers tend to assume that just because a roof is old, it must be repaired — that isn't the case. An old roof doesn't need repair so long as it is in excellent working condition. However, when a home inspection reveals several deficiencies in the roof, something has to be done. We are talking about severe roof problems like ridge vents, missing shingles, flashing, leaks, and other major defects that can make life uncomfortable. Such issues could be costly to repair, and doing so after buying the house could see you spend a fortune. Therefore, it is helpful to include major roof deficiencies in the repair amendment. Let the seller fix these problems before deciding on the final price.
Air Conditioning Unit
Most home inspections identify problems in the air conditioning system. For instance, it might be leaking and not working appropriately. Given the importance of air conditioning in a home, it is crucial to have such issues fixed. If your home inspector notes severe defects in the A/C unit, it is prudent to have it checked out. Have the seller get an experienced technician to clean and fix the air conditioning system.
In fact, if you want to obtain a warranty on the house, most warranty companies will require a licensed technician to assess the air conditioning unit before getting approved. Therefore, in any case, you will need the A/C unit to work efficiently. Thankfully, repairing a faulty unit might not cost a fortune, and the seller could spend a small amount for a tune-up. Nonetheless, it is vital to ensure that this home inspection repair is implemented and the house is in excellent condition.

Broken Window Seals
Broken window seals are a major defect in a house. Generally, seals on double pane glass windows tend to deteriorate as they age. This leads to the collection of moisture between the window panes. This condition can make a house uncomfortable, with too much moisture present. Therefore, it is crucial to have this problem fixed by the seller before buying the property. Most window repair companies reseal windows, but the cost can vary depending on the number of windows damaged. This is could be a significant amount of money that could increase the cost of a home. Therefore, you should include such defects in the repair amendment to have the seller fix them.
Pipe Pressure
A house should have sufficient pipe pressure. If the pipes in the house don't have a pressure-reducing valve, it is vital to have them installed. This doesn't cost a lot of money to repair, but check with your local plumber for the actual cost. While this defect is not costly to repair, you are encouraged to include it in the repair amendment given the risks it comes with. If the house has a PSI valve, have the home inspector check it out and ensure it is functioning properly. The code recommends that all pipes in the house should have pressure levels below 80 PSI. Anything higher than that could result in piping problems.

Thermal Expansion Tank
This is one of the key areas home inspectors look at during a home inspection. A thermal expansion tank is needed for every water heater and can cause plumbing issues if it is not working appropriately. Generally, a thermal expansion tank has a lifespan of 5-10 years. Therefore, if the water heater hasn't been replaced over this time frame, the seller will need to install a new thermal expansion tank. This is important because a faulty thermal expansion tank could be a safety hazard. It increases the risk of overheating, and in some cases, might cause fire outbreaks. This is why it is vital to include thermal expansion tank defects in the repair amendment. It doesn't typically cost a lot of money to fix this defect, but you'll need to check with your local plumber.
Wood Rot
It is common to see rotten wood on an existing home. If the wood rot affects only a small part of the house and doesn't affect its overall quality, then you shouldn't pay too much attention. However, extensive wood rot should be a point of concern because it affects the quality of a home. In that case, you should include it in the repair amendment so that the seller can fix it before closing the deal. This saves you the money you could have to spend on extensive repairs.
Repairs Not To Include in a Repair Amendment
Having known the important repairs you should include in the repair amendment after a home inspection, you should know some of the items you shouldn't bother including. It is not a good idea to clutter the repair list with simple things you can fix yourself. Most of these defects are simple to fix, with some of them not needing a professional. They include;
Simple Electrical and Plumping Defects
Major electrical and plumbing defects that pose safe-related risks must be repaired by the seller after a home inspection. These are the kind of defects to include in the repair amendment. However, smaller issues might pop up here and there like outlets missing a cover or cold and hot water lines being interchanged. Such minor defects should be left off the repair amendment so that major ones can be addressed. This also makes the repair process smooth, with smaller issues left out.
Hairline Cracks
You are likely to see a few cracks on the driveway or outside of the foundation of an existing home. If you are not aware that these cracks are generally superficial, you might be very concerned about the house's condition. However, you shouldn't be worried because minor cracks on the driveway and foundation are surface level, and don't necessarily mean that there is a problem with the building's structural integrity. Most of these cracks can be fixed with a simple makeover that costs almost nothing. In case of any serious cracks, the home inspector will advise you to include them in the repair amendment. Severe cracks around the house foundation are particularly dangerous.
Minor Cosmetic Issues
In most cases, new home builders tend to entertain client concerns during the construction process. Things such as paint touch-ups and cosmetic problems can easily be fixed. However, it is not ideal to ask for these kinds of cosmetic repairs in an existing home. It is vital to keep this in mind when evaluating the home inspection report. If you notice minor cosmetic problems that don't affect the overall quality of a home, you shouldn't bother including them in the repair amendment. However, be careful not to ignore major defects that can make life uncomfortable. Listen to what your home inspector has to say about the cosmetic issues before making a final decision.
Landscaping Problems
It is not recommended to include repairs related to landscaping. You should only include such defects when they involve extensive repairs such as electrical lines or trees touching the house. Anything other than that can easily be fixed by a professional landscaper.
So, What Fixes Are Mandatory After a Home Inspection?
Mandatory fixes after a home inspection are dependent on a couple of things. But, once you understand the basics, you can talk with your mortgage lender to understand their minimum property standards. Also, to make sure your post-inspection process goes as smoothly as possible, ensure your home inspector is aware of the lender's requirements, so he can focus on those areas during the inspection and make sure they are addressed in his inspection report.