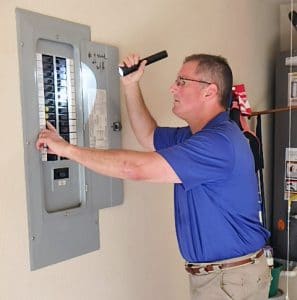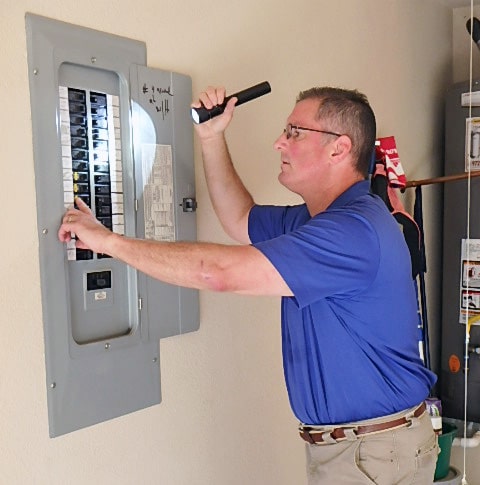 One of the most complex parts of the home inspection process is the assessment of the home's electrical components. There are many working parts, and most of them are hidden behind walls, in crawl spaces, and in attics. But, it's critical to get this part right, because it identifies those high-priority faults that could cause electrical shocks and fires, putting health, safety, and your investment in the property at risk.
We've collected some articles to help you understand what's involved with this part of the home inspection.
Design-phase maintenance checklist for electrical systems
https://ascelibrary.org/doi/abs/10.1061/(ASCE)CF.1943-5509.0000774
Energy checklist for homeowners
https://mountainscholar.org/bitstream/handle/10217/194151/AEXT_ucsu20622106212008.pdf?sequence=1
Do-it-yourself energy checklist for homeowners
https://mountainscholar.org/bitstream/handle/10217/198708/AEXT_10621_201907.pdf?sequence=1
Residential Construction Academy: House Wiring
https://books.google.com/books?hl=en&lr=&id=wekKAAAAQBAJ&oi=fnd&pg=PR5&dq=home+electrical+wiring+checklist&ots=TTcwRzYWxw&sig=hrwu8MRMeXeaZGDBzi_MvN5cX88
Evaluating wiring in older homes
https://conservancy.umn.edu/bitstream/handle/11299/205118/300_1974_31951D01928586K.pdf?sequence=1
Read More Home Inspection Resources
View and read our learning center's additional home inspection resources:
General Home Safety Inspection
Electrical Inspection
Heating and Air Conditioning Inspection
Plumbing Inspection
Foundation Inspection
Roof Inspection
Back to the Home Inspection Learning Center by Stonebriar Property Inspections.