Termite/Wood Destroying Insect (WDI) Inspections Dallas, TX
Wood destroying insects, such as termites and carpenter ants, can go undetected for years, silently and invisibly destroying the structural integrity of your home without your knowledge.
That's why you should consider having a termite/wood destroying insect (WDI) inspection when buying or selling a home. You should also consider it as a homeowner – as a preventative measure to protect your investment.
What are wood destroying insects? They include insects including termites, carpenter ants, and wood boring beetles. In our area, termites and carpenter ants are the wood destroying insects that cause the most damage.
Why Do I Need a WDI Inspection?
Termites and other wood destroying insects live everywhere. They attack the wood in homes made of all types of materials and all ages, and they can get in through even the smallest of cracks – as little as 1/64 of an inch.
All homes are vulnerable to attack and damage by wood destroying insects!
If you are buying or selling a home or suspect you may have a termite or other wood destroying insect infestation, you should engage a licensed home inspector to perform an inspection for a number of reasons:
Wood destroying insects can be extremely damaging, and they can spread quickly. They eat 24 hours a day, 7 days a week.
The National Pest Management Association estimates that termite damage costs $5 billion annually!
It can take three to eight years before infestation signs become visible. The earlier you find an infestation, the less damage your home will sustain.
As a home seller or owner, existing infestations and/or structural damage can significantly lower the value of your home.
As a homebuyer, knowing about any infestation or structural damage gives you the power to make a good decision and negotiate fairly.
Most homeowners insurance does not cover the repair costs of termite damage.
Most banks, the U.S. Department of Veterans Affairs, and the Federal Housing Administration require a wood destroying insect inspection to secure a home loan.
A thorough inspection for termites and other wood destroying insects has the potential to save you money by detecting current or past infestations as early as possible.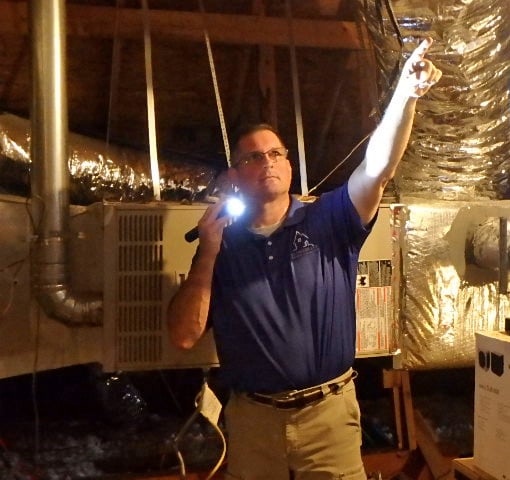 Understanding the presence of wood destroying insects and managing the repair of the structural damage they may have caused is critical whether you're buying or selling a home – or just a long-time homeowner who suspects there may be a problem. 
Early detection can protect your home from costly damage.
Inquire about our termite and wood destroying WDI inspections. Contact Stonebriar Property Inspections today at (214) 923-7304 or [email protected]. Day, evening, and weekend appointments available 7 days a week.
About Our Termite/Wood Destroying Insect Inspection Services
Our home inspectors are trained and licensed to inspect all visible and accessible areas of your home for evidence of wood destroying insect infestations. We will look for:
Live insects
Dead insects
Insect shelter tubes and exit holes
Visible damage from wood destroying insects
After the inspection, we'll deliver a detailed Wood Destroying Insect Inspection Report, outlining our findings and recommendations. The Wood Destroying Insect Report (WDIR) is an official form commonly required by lenders to document current or past damage caused by wood destroying insects. It also informs homebuyers of conditions that may be conducive to future insect activity.
We'll make sure you understand the report and answer any questions you have. If we find evidence of an infestation, we'll give you trustworthy recommendations based on our years of experience.
If you're concerned about wood destroying insects in and around your home, please contact Keith Boggs of Stonebriar Property Inspections at (214) 923-7304 or [email protected].
Texas Real Estate Commission license #9867. TDA licensed termite technician #0572333. PestGo Pest Control LLC TPCL #0770368
Why call Stonebriar Property Inspections for your Termite/Wood Destroying Insect Inspection?
Keith was the best inspector that we have ever worked with. Very thorough and watches out for the buyer. We have dealt with several inspectors before when buying homes. Keith was the best. Will definitely use again.
– Randi A.
Customer reviews and ratings say it best. Here's why you should call us for your home inspection:
We have an A+ with the Dallas Better Business Bureau.
Our customers have given us 5 out of 5 stars on 99% of their reviews.
We are experienced and trained in wood destroying insect inspections.
We provide friendly, reliable service.
Appointments are available 7 days a week, including evenings and weekends.
Contact Keith Boggs of Stonebriar Property Inspections at (214) 923-7304 or [email protected]
Appointments available 7 days a week, including evenings and weekends