Addison Home Inspection: Safeguarding Your Investment
When it comes to buying or selling a property, ensuring a thorough home inspection is conducted is essential. Stonebriar Property Inspections, a trusted name in the industry, provides comprehensive evaluation services. With a keen eye for detail and extensive expertise, their team of professional inspectors offers invaluable insights into a property's condition, enabling buyers, sellers, and real estate professionals to make informed decisions.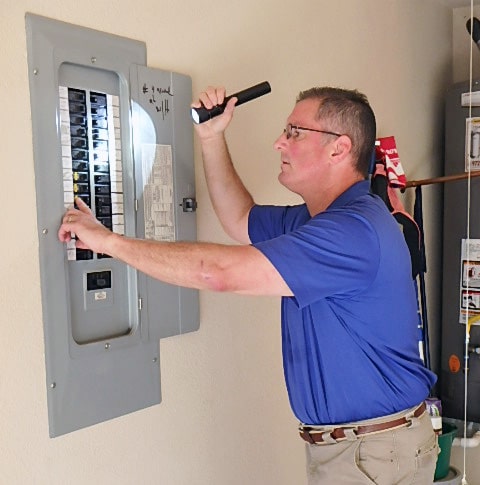 Inspection
A home inspection is a critical step in the real estate process. It involves a visual examination of a property's structural components, electrical systems, plumbing, HVAC systems, and more. Stonebriar Property Inspections understands the significance of this process and goes above and beyond to deliver accurate and unbiased assessments.
Economics
Investing in a property, whether it's a commercial space or a residential home, is a significant financial decision. By obtaining a thorough inspection, potential buyers can gain a clear understanding of a property's condition, identifying any potential issues that may require repairs or upgrades. This knowledge empowers buyers to negotiate effectively and make informed decisions that align with their budget and long-term goals.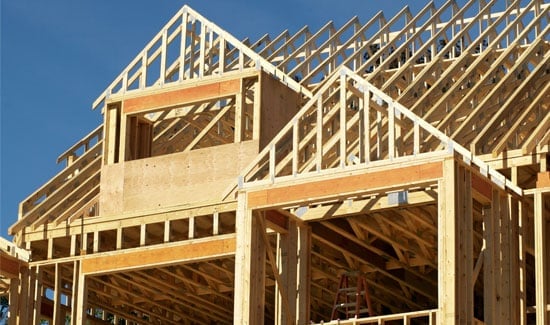 Construction
Home construction projects are substantial undertakings, and having an inspector evaluate the building process can provide peace of mind. Stonebriar Property Inspections offers construction inspection services, ensuring that contractors adhere to industry standards and regulations. By monitoring construction quality at various stages, their inspectors help identify any deficiencies, enabling timely rectification and preventing costly issues down the line.
Residential
For homeowners looking to sell their property, Stonebriar Property Inspections offers pre-listing inspections. This service allows sellers to identify potential issues in advance, giving them the opportunity to address them or disclose them to potential buyers. A pre-listing inspection can enhance the credibility of the seller and potentially expedite the sale process. Additionally, for homebuyers, a residential inspection by Stonebriar Property Inspections offers valuable insights into the condition of the property, enabling them to make an informed decision and avoid any unforeseen expenses post-purchase.
When it comes to property transactions, Stonebriar Property Inspections is a trusted partner in ensuring the integrity and transparency of the process. Their team of experienced inspectors is committed to providing comprehensive evaluations for both commercial and residential properties. By conducting thorough inspections, they empower buyers, sellers, and real estate professionals to make informed decisions, protecting their investments and ensuring peace of mind. With Addison Home Inspection, you can embark on your real estate journey with confidence, knowing that your property's condition has been meticulously evaluated by experts.

Stonebriar Property Inspections: Experts in Property Evaluation
Home inspectors play a vital role in the real estate industry, offering a range of services that encompass thorough property inspections, deep knowledge of building science, and industry certifications. In Addison, Texas, homebuyers, sellers, and real estate professionals rely on the expertise of Stonebriar Property Inspections to ensure the integrity of their property transactions.
Services
Stonebriar Property Inspections provides a comprehensive range of services to cater to the diverse needs of their clients. They conduct thorough inspections of residential homes, examining various aspects such as structural integrity, electrical systems, plumbing, HVAC systems, roofing, insulation, and more. These inspections aim to identify any existing issues, potential problems, or safety concerns, providing valuable insights into the property's condition.
Business and Inspections
The business of home inspection requires a keen eye for detail, a deep understanding of building components and systems, and excellent communication skills. Stonebriar Property Inspections' home inspectors are trained professionals who meticulously assess properties, documenting their findings in comprehensive inspection reports. These reports serve as a crucial tool for buyers, sellers, and real estate professionals to make informed decisions about the property.
Building Science and Certification
Stonebriar Property Inspections' home inspector possess a thorough understanding of building science, which allows them to identify potential issues and recommend appropriate solutions. They are knowledgeable about building codes, regulations, and best practices, ensuring that properties meet safety standards. Additionally, professional home inspectors often pursue certifications from recognized organizations, such as the International Association of Certified Home Inspectors (InterNACHI) or the American Society of Home Inspectors (ASHI). These certifications validate their expertise and demonstrate their commitment to delivering high-quality inspection services.
Addison, Texas
In Addison, Texas, Stonebriar Property Inspections plays a crucial role in the local real estate landscape. With a vibrant real estate market and a diverse range of properties, homebuyers and sellers depend on the services of skilled inspectors to evaluate properties thoroughly. Whether it's a newly constructed home, an older residence, home inspectors in Addison, Texas, are well-versed in the unique considerations of the local market and ensure that all inspections are conducted in accordance with the state's regulations and standards.
Stonebriar Property Inspections in Addison, Texas, provide invaluable services to individuals and businesses involved in property transactions. Their expertise in inspections, building science, and certifications ensures that buyers and sellers can make well-informed decisions about their investments. By relying on the knowledge and professionalism of home inspectors, clients can navigate the complexities of the real estate market with confidence, knowing that their properties have been thoroughly evaluated by experts.