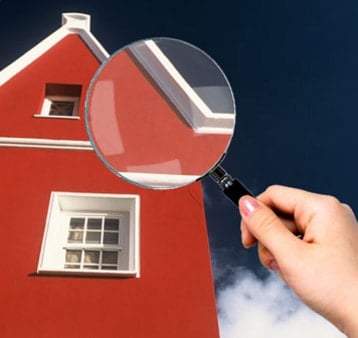 Flower Mound Home Inspection: Your Guide to a Stress-Free Home Buying Experience
Buying a home is a significant investment, and as such, it's crucial to ensure that everything is in top condition before signing on the dotted line. That's where home inspection comes into play. A home inspection is a thorough examination of a property's major components, such as the roof, foundation, plumbing, and electrical system, to name a few. It can help uncover any potential problems or defects that might be hidden from plain sight, giving you peace of mind and saving you time and money in the long run.
If you're based in Flower Mound, Texas, and in the market for a new property, look no further than the Flower Mound home inspection service from Stonebriar Property Inspections. Our certified expert has years of experience in the field and follows a rigorous standard of practice to provide you with the most accurate and reliable information regarding your future home.
Let's walk you through what to expect during a home inspection, the benefits of getting one, and how to prepare for it. We'll also share some insider tips and tricks that can help you make the most of your home buying journey. So, without further ado, let's get started!
Flower Mound Home Inspection Service
Our Flower Mound home inspection service provides a comprehensive and detailed inspection of your home's structures, plumbing, electricals, HVAC systems, and more. We are committed to ensuring that our clients have all the information they need to make informed decisions regarding their property.
We offer a range of services to meet your needs, including pre-purchase, pre-listing, and new construction inspections. Our team of experts has extensive experience in residential building inspections and property inspections, so you can trust that we will provide you with accurate and reliable information about your home.
What is Covered in Our Inspection Service?
Structures: foundation, roofing, walls, windows, doors, etc.
Plumbing: water supply and distribution, drainage, fixtures, etc.
Electrical: wiring, panels, switches, outlets, lighting, etc.
HVAC Systems: heating, ventilation, air conditioning, etc.
And more.
We use advanced tools and techniques, such as infrared imaging and moisture sensors, to uncover hidden defects that may affect your home's integrity and value. Our inspection reports are easy-to-understand and include photographs, diagrams, and recommendations for repairs and improvements.
Whether you are buying or selling a home, or simply want to ensure that your current house is safe and in good condition, our Flower Mound home inspection service is the right choice for you.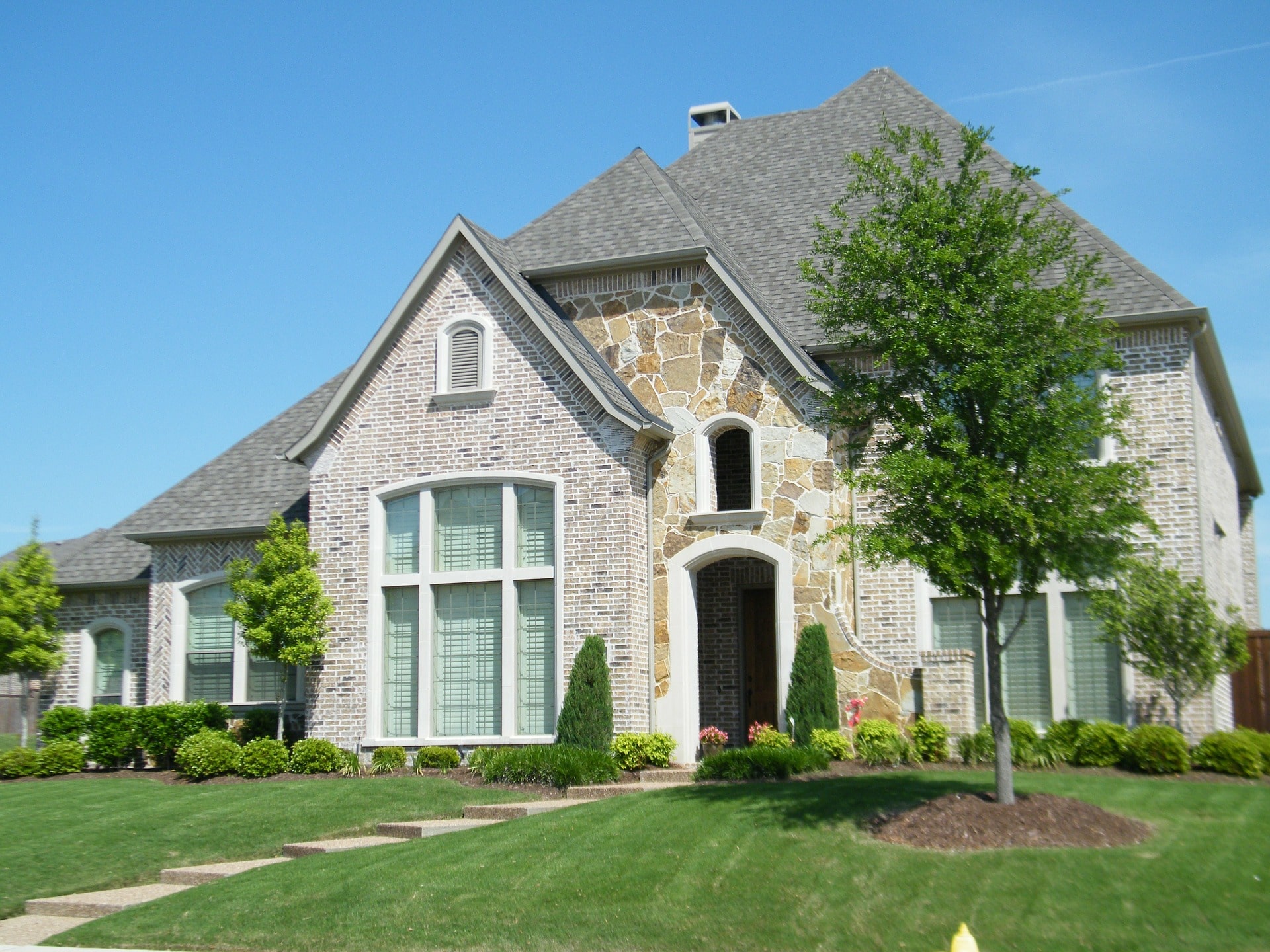 Flower Mound, TX: Local Real Estate and Housing Markets
If you're thinking about buying or selling a home in Flower Mound, TX, it's important to understand the local real estate market. In this section, we'll give you an overview of the market, the demographics of the area, and home buying trends in Flower Mound.
Overview of the Real Estate Market in Flower Mound
Flower Mound is a popular suburb of Dallas, known for its beautiful parks and natural landscapes. Over the past few years, the real estate market in Flower Mound has been steadily growing. According to Zillow, the median home value in Flower Mound is $466,500 (as of August 2021).
The market is competitive, with many homes selling quickly after they are listed. However, there are also many new construction homes available for buyers who are willing to wait for their dream home.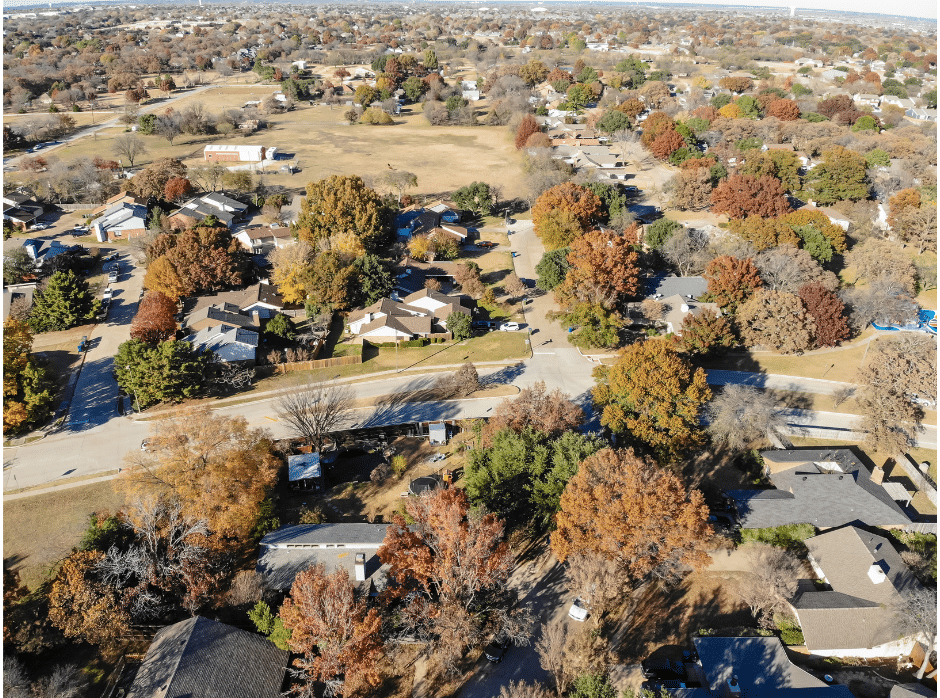 Demographics of the Flower Mound Area
Flower Mound is located in Denton County, Texas, and has a population of approximately 76,000 people. The median age in Flower Mound is 40 years old, and the median household income is $143,721, making it a relatively affluent area.
Approximately 76% of the population in Flower Mound are homeowners, and the average household size is 3.1 people.
Home Buying Trends in the Flower Mound Area
The majority of homes in Flower Mound are single-family homes, with a mix of older homes and new construction homes available. The most popular neighborhoods in Flower Mound include Bridlewood, Wellington, and Stone Creek.
Buyers in Flower Mound are looking for homes with plenty of space, both inside and out. Large backyards, open floor plans, and updated kitchens and bathrooms are commonly searched for features. Additionally, the Flower Mound school district is highly rated, making it a popular choice for families with young children.
Overall, the real estate market in Flower Mound is strong and offers a variety of options for buyers looking for their dream home.
Flower Mound Businesses and Real Estate Services
When it comes to buying or selling a home in Flower Mound, the process can often be overwhelming. It helps to have a team of professionals on your side to guide you through each step of the process. Fortunately, Flower Mound is home to a variety of businesses that can help simplify the real estate process.
Real estate agents: There are many experienced real estate agents in the Flower Mound area who can help you find the perfect home or sell your current one. These professionals have extensive knowledge of the local real estate market and can provide valuable insights to help you make informed decisions.
Mortgage brokers: Obtaining a mortgage can be a complex and confusing process. Fortunately, there are mortgage brokers in Flower Mound who can help you identify lenders and secure financing at the best possible interest rates.
Contractors: Whether you're looking to renovate your current home or build a new one, Flower Mound has a variety of contractors available to assist with your needs. From carpenters to electricians to plumbers, these professionals can help ensure that your home is safe, functional, and visually appealing.
Builders: If you're looking to build a new home from scratch, Flower Mound has plenty of experienced builders who can help bring your vision to life. These professionals can help you select the perfect lot, design a custom floor plan, and coordinate with other trades to ensure that your new home is everything you've ever wanted.
With a range of real estate professionals and home improvement businesses available, there's no shortage of support available for Flower Mound homebuyers and sellers. With their help, you can navigate the real estate process with confidence and ease.
Why Regular Home Maintenance and Repair are Crucial for Flower Mound Homeowners
When you own a home in Flower Mound, you want to make sure it stays in good condition for years to come. The best way to achieve this goal is by embracing regular maintenance as part of your routine chores. Proper maintenance and timely repairs can save you from costly disasters and keep your home value intact. Here's why:
Preventive maintenance costs less than fixing a problem. Simple tasks like cleaning gutters or changing air filters can prevent major repairs on your HVAC system or foundation. Spending a few bucks on maintenance once or twice a year can save you thousands of dollars in repair costs later on.
Proper upkeep improves energy efficiency. By maintaining your appliances and HVAC systems, you can ensure they run at peak performance, reducing energy bills, and extending their lifespan.
Timely repairs prevent further damage. Ignoring a minor leak or a crack in your foundation can lead to more significant problems, which can mean more expensive repairs down the line.
Here are some tips to ensure you keep up with your home maintenance and repairs:
Inspect roofs and attics at least twice a year. Look for leaks or cracks and clear any debris that may accumulate. Timely roof repairs can help avoid costly replacements later on.
Regularly clean and maintain your gutters. Clogged gutters can cause water damage to your home and foundation.
Change air filters every three months. Dirty filters can damage your HVAC system and reduce indoor air quality.
Check your foundation for cracks. Small cracks can worsen over time, leading to significant structural issues.
Remember, regular home maintenance and repairs are essential in keeping your Flower Mound home in excellent condition. By catching issues early on and fixing them promptly, you can save time, money, and headaches down the line.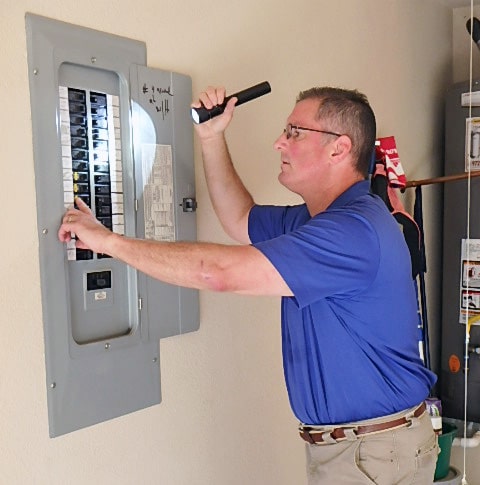 The Flower Mound Home Inspection Report
After our licensed and experienced home inspector completes his inspection of your Flower Mound home, you will receive a detailed report outlining their findings. This report will include all areas of the home that were inspected, as well as any issues that were discovered.
The home inspection report is essential because it provides you with a comprehensive overview of your home's condition. This information is crucial as it can impact your negotiation ability during the buying or selling process. Moreover, the report can also highlight any safety concerns that need attention that you may not be aware of.
When you receive the report, we recommend carefully reviewing it with your inspector to understand its contents thoroughly. Our inspector is always available to answer any questions you may have, and we encourage you to ask about any items that need clarification or further explanation.
We believe that having a full understanding of your home's condition enables you to make informed decisions related to any repairs, improvements, or renovation requirements. Contact us today to schedule your Flower Mound home inspection and receive a detailed report that gives you peace of mind.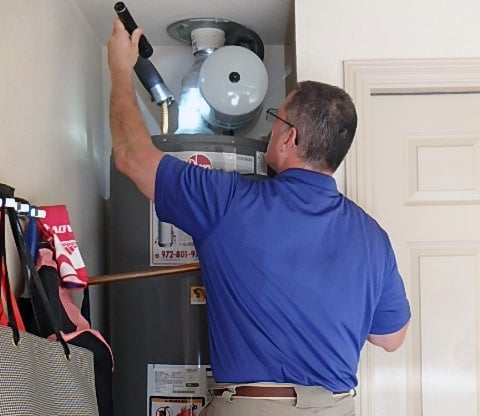 Flower Mound Home Inspection: The Importance of a Professional Service
Buying a property is one of the most significant investments that a customer can make. Hence, it is crucial to ensure that the property is in excellent condition before purchasing it. One of the most critical steps in the home buying process is a professional home inspection service.
Why do you need a Home Inspection Service for your Property in Flower Mound, TX?
Home inspection service gives buyers a detailed report of the property's condition before they finalize the purchase. It helps customers make informed decisions about whether the property is worth the investment.
Flower Mound Home Inspection offers a comprehensive home inspection service that provides a visual examination of the property's readily accessible components.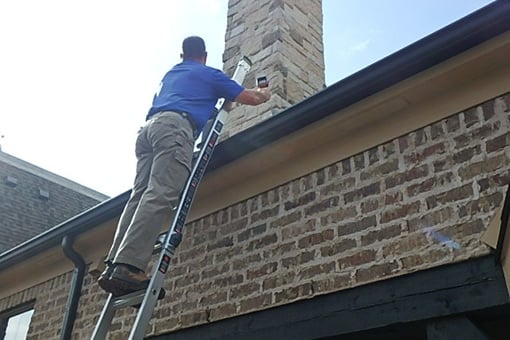 What does our Home Inspection Service Cover?
Roof
Attic
Foundation
Exterior and Interior walls
Electrical and Plumbing Systems
HVAC system
Our licensed experts use state-of-the-art equipment and techniques to ensure that we provide accurate information about the property's condition.

The Benefits of our Home Inspection Service
We help customers save money by identifying any potential problems in the property before purchase.
We assure customers of the property's condition, providing peace of mind.
Our detailed report includes photos and a summary of the inspection, making it easy for customers to understand the property's condition.
Flower Mound Home Inspection: All You Need to Know
House Inspection
Getting a house inspection is important for all homeowners or buyers. It's a thorough examination of a property to determine its condition, safety, and value. An experienced home inspector assesses the house from the foundation to the roof, including all major systems like plumbing, electrical, and HVAC, and produces a comprehensive report.
Why Choose Stonebriar Property Inspections?
We have an experienced, certified inspector who is an expert in residential home inspections.
We provide a detailed report with photos and explanations of any issues found during the inspection.
Our home inspector uses the latest tools and techniques to assess the property's condition accurately.
We offer flexible scheduling to meet your needs and provide same-day inspection reports on request.
We serve the Flower Mound area and surrounding communities.
Don't Risk Your Property: Get an Inspection Today
Whether you're selling, buying, or just want to ensure your property is safe, an inspection is an essential step. Contact us today to schedule a Flower Mound home inspection for your house and enjoy peace of mind knowing you have all the information you need.