When looking to buy a home, you might not get exactly what you see. Home sellers will show you a perfect home with gleaming hardwood floors, granite countertops, and other features that make the home look perfect. However, this doesn't necessarily mean that the home has no setbacks. Things like broken appliances, foundation cracks, and faulty plunging systems might need a thorough evaluation to detect. This is where a home inspection comes in. Read on to learn more about home inspections and why they are essential when looking to buy a home.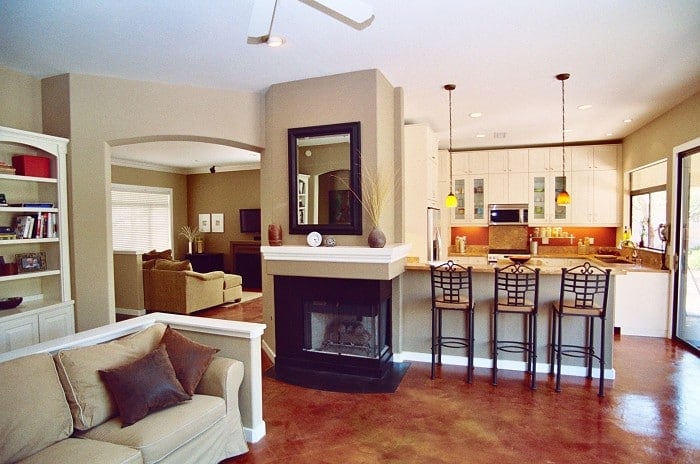 What Is a Home Inspection?
If you are getting to know about home inspections, they are thorough evaluations done by professionals to determine the house's condition. A home inspector performs a comprehensive assessment and prepares a detailed report showing the home's major components, current conditions, and necessary repairs that should be made before the purchase. When you get a thorough home inspection report, you will have a deeper understanding of the home's actual condition — you will know much more about the house than the freshly painted walls and the neatly done garden.
Thanks to a home inspection report, you will be able to inquire about whether the house requires significant repairs or not. If the report reveals major defects that threaten the safety of inhabitants, you can ask the seller to fix them before you complete the transaction. This saves you the money you could have spent on expensive repairs. You can also ask the seller to give you credit if you choose to do the repairs yourself. The report will indicate the cost of repairs, and you can ask the seller to deduct the amount from the sale value.
Additionally, a home inspection report shows you defects that need priority after completing the transaction. A good home inspector will get you your own inspection checklist so that you can confirm the findings. A home inspection will guide you on the next steps to take after getting the report. You can choose to proceed with the transaction or decide against it.
The Importance of a Home Inspection
So, why do you need a home inspection? First, a home inspection will give you a clear picture of the actual state of a home. You know its actual state even when it looks excellent on the outside. An experienced home inspector will check out things like infestations, mold, the presence of any leaks, electrical systems, plumbing systems, and the building's structural integrity. You will find out whether the home is safe to live in or poses risks to your safety. A home inspection doesn't only revolve around the appearance of a home but also its safety.
This is why home inspectors look beyond a home's aesthetics. They perform a comprehensive evaluation from top to bottom, assessing places like the roof, attic, and HVAC system. Therefore, if you want to buy a home without major defects that could be costly, you need comprehensive home research. A detailed evaluation can reveal hidden defects you could not notice without a keen eye. Home inspectors are experienced in assessing a home and will help reveal any underlying defects. This will save on additional costs and ensure the home is safe and habitable.
When Does a Home Inspection Happen?
A home inspection generally happens during a purchase agreement's "due diligence" stage. This is the time when your offer has been accepted, but you haven't yet closed the deal. A comprehensive evaluation of the house helps confirm everything the seller has promised. Home inspections are usually performed 5-10 days after your purchase offer has been accepted. Most buyers prefer having a home inspection because it is one of the most common types of contingencies in the purchase agreement. Buyers want to know if they are getting what the seller promised or something different. If the home inspection reveals significant defects, you are free to walk away from the deal. You can do so confidently without penalties or possible legal action. However, it all depends on the type of agreement you have with the seller.
What Happens During the Home Inspection?
As you already know, a home inspection is vital in helping reveal underlying defects in a home. The assessments take approximately two to four hours, depending on the condition and size of the home. It is better for the buyer to be present during a home inspection for better evaluation and understanding.  However, if you can not attend we do a full video debrief covering the findings and the debrief and be done via Zoom or other web-based app. While you may not be around when the home inspector compiles the inspection report, you will have a chance to review the findings with them and get to see the defects physically.
During a home inspection, inspectors look for severe and major defects that could influence your decision to buy. Therefore, don't expect them to comment on cosmetic defects that can be fixed with ease. In the course of the inspection, home inspectors assess the functionality of systems on the property and ensure they are functioning properly. They also assess visible items to confirm their stability. Some of the crucial features inspectors look for include water damage, the integrity of major systems like heat, electrical, and water, and the home's structural integrity. If there is a problem with any of these items, repairs will be necessary. You can evaluate these findings by going through the conclusive report.
What Happens After a Home Inspection?
After a home inspection, a dedicated and experienced home inspector will take the time to visit you. They will explain in detail the major defects found and the key highlights of the house. All the explaining is done in a language you understand without the use of jargon. Within three days after an inspection, a home inspector is required to share the findings using TREC's (Texas Real Estate Inspection Committee) standard inspection form. The report will indicate all the items that were not present, those that were inspected, those not inspected, and the faulty ones. The inspector will also give you a comprehensive analysis of the details in the document. While they have up to three days, a good inspector will have the report ready within 24 hours.

What Is in a Home Inspection Report?
A home inspection report contains all the details regarding the inspection findings. The home inspector will provide a detailed report that will help you make a decision regarding the purchase. The report might include detailed descriptions and photographs of all the findings. These details show where the inspector went, the system's condition, what was looked at, and other details at the time of the inspection. Additionally, the report will list all the crucial factors like safety issues, deficient components, and all the faulty findings that need immediate repair or replacement.
The report will also give detailed information and observations regarding minor or less significant defects. While minor defects might not influence your decision, it is vital to know them so you can get them fixed. After receiving the home inspection report, it is crucial to read through it with your home inspector and understand every detail. The inspector will be present at this time to enlighten you on any aspects you might find challenging to understand. You are free to ask your inspector any questions you have regarding the inspection.

The Cost of a Home Inspection
So, how much does a home inspection cost? As a buyer, you can expect to spend an average $500-600 for a standard home inspection. It is vital to know that detailed inspections of things like chimneys and sewer lines influence the cost. Inspections that check for the presence of asbestos, radon, termites, moisture, or lead might also cost more and may have to be done by additional third parties. However, the cost of a home inspection shouldn't be the reason you avoid one because it saves you from possible losses in the future. By identifying significant defects, a home inspection saves you a lot of money you could have spent on repairs and replacements.

Major Defects Found in a Home Inspection
Several findings can make a buyer rethink their decision to buy a home. Major defects revealed in a home inspection could make you walk away from the deal. When you come across a major defect that could cost a lot of money to repair or repair, you can decide against purchasing the property. Some of the major defects found by home inspections include:
Rundown roofing
Drainage issues
Faulty foundation
Plumbing problems
Termites and other WDI (wood destroying insects)
Home Inspections by Stonebriar Property Inspections
A home inspection is vital if you want to buy a home. No matter how perfect the home looks, it might have major defects that only a home inspection can reveal. To confirm the condition and actual state of the property, you should hire an experienced home inspector to conduct a thorough assessment of the house. Through a comprehensive home inspection, you know the home's true attributes and vulnerabilities. This will not only save money but guarantee durability. Get in touch with Stonebriar for accurate and professional home inspection services!