One Year Builder Warranty Inspection
Builder Warranty Inspection Service
If you have lived in your newly constructed dream home for about 9 months, your one year builder warranty is about to expire. Now's the time to have your new home inspected if you have a one year builder warranty. You won't regret it.
A one year builder warranty inspection will give you the knowledge to make sure your new home is of the quality you expect. It will help you engage your home builder to repair any defects the home-building company should be responsible for. It's an expense in protecting the investment you've already made in your new home.
Why Do I Need to Have My New Home Inspected?
The real question is: "Why wouldn't you have your new home inspected before your one-year builder warranty expires?"
It's common sense: You have just dropped a lot of cash to have someone build your perfect dream home. And your one-year warranty is like money in the bank if your new home has defects. Your home builder has provided you with a one year builder warranty to give you peace of mind. Warranties vary from builder to builder, but commonly cover repair or replacement of defects in:
Structural elements like doors, windows, and roofing
Electrical and plumbing systems and fixtures
Major appliances, like your oven, microwave, and dishwasher
Heating and cooling systems
Here's why you need to have your new home inspected before you hit the one-year mark:
A one year builder warranty inspection can save you money by identifying defects that may not be readily apparent to you. It will help you hold your builder accountable for the quality of your new home. It will also help you bring your new home up to the standards you expect and give you the comfort you deserve when you invest in a newly constructed home.
Additionally, it will identify any potential future defects and provide you with general recommendations for preventive care, helping you maintain the value of your investment. Even a new home requires regular care – and that preventative upkeep keeps your home in good condition. The cost of a one-year builder warranty inspection is a small price to pay for the peace of mind you'll have living in your new home for years to come.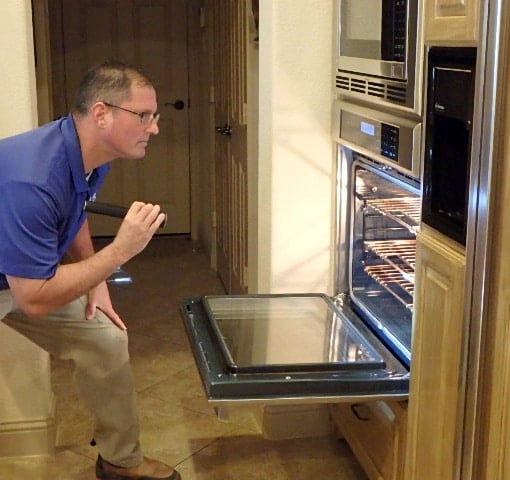 About Our One Year Builder Warranty Inspection Services
We will inspect your new home as if it were ours.
Our one year builder warranty inspections are as thorough as our buyer's and seller's inspections, because we want to make sure you are getting the most for your money. As with our other inspections, we go above and beyond the Texas Real Estate Commission requirements. We'll examine more than 600 components of your new home, paying special attention to details normally covered by a builder warranty.
This will include all the structural elements, electrical and plumbing systems, major appliances, heating and cooling systems – major components of your home that may be expensive to repair if defects exist. We'll also make note of any areas we feel may have potential for future issues.
After the inspection, we'll give you the same detailed report we provide for our other home inspections. The document will be about 70 pages long and will include 80 to 100 high-resolution, color, digital images, giving you a tool you can use to have conversations with your builder's representatives. The report will also give you a great list of home maintenance tips and recommendations to keep your investment in good condition moving forward. We'll go through the home inspection report with you, making sure you have a clear understanding of what we've found, so you and your builder have a strong discussion tool.
A one year builder warranty home inspection is what you need to give you peace of mind as the owner of a newly-constructed home.
If you're approaching the one-year anniversary of your move-in date, contact us at (214) 923-7304 or [email protected].
Appointments available 7 days a week, including evenings and weekends