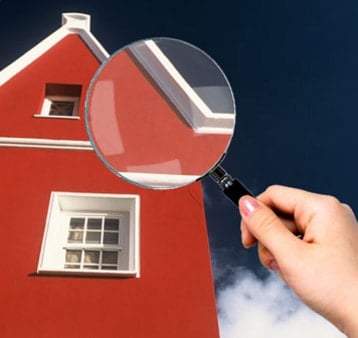 A home inspection report is an important document that provides valuable information about the property's condition, potential issues, and recommended repairs or improvements. The need for home inspectors goes beyond inspection, as their findings influence your final decision. A Texas Real Estate Professional Home Inspector is a professional trained to inspect a property's condition and provide a report on any issues. Let's discuss everything you need to know about home inspectors and how they can help you make an informed decision as a consumer.
Who Is a Home Inspector?
A home inspector is an independent licensed professional who examines a home for significant defects that could influence the buyer's decision. A home inspector evaluates properties on sale or when a homeowner wants their property inspected before listing. A home inspector checks the property's functionality and safety during the inspection. The inspection examines the property's reliability before the buyer considers purchasing it.
After completing the inspection, the home inspector provides a detailed report outlining any issues found during the inspection. This report is crucial as it helps the consumer to understand the property's condition and make an informed decision.
Fees for home inspection services can vary depending on the location, size of the property, and the level of inspection required. However, the cost of hiring a home inspector is generally worth it in the long run, as it can save you from potentially costly repairs.
What Does a Home Inspector Do?
There are several roles assigned to home inspectors. For instance, they evaluate the entire property functioning regarding testing and assessments. It is crucial to understand the role of a home inspector so that you know what to expect from them. Some of the functions of a home inspector include;
Inspecting every part of the house, including interior, exterior, foundation, and air conditioning systems.
Ensure that every functional system in the house is running correctly. The home inspector also takes records of any systems that might need repairs or maintenance.
A home inspector provides detailed documentation for realtors and buyers about the home inspection. They explain findings and ensure every involved party understands them.
If any issues need fixing, a home inspector will guide the new homeowner regarding the inspection.
Remember that home inspections vary. However, the focus areas of home inspections are constant. There are six primary areas that home inspectors focus on in their duties. These are the exterior, foundation, interior, electrical, plumbing, and air conditioning. It is also worth noting that a home inspection does not act as a home appraisal. Besides, it does not warranty a home and its performance. It is only a visual examination done by an independent professional to report on its performance and related systems like performance and safety. This information is essential for buyers looking to purchase a home.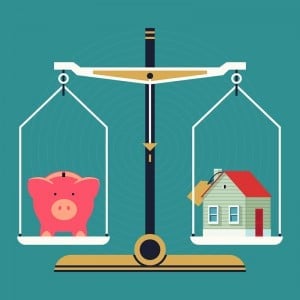 Why Hiring a Home Inspector is Worth It
You must work with the right home inspector. While there are many options to choose from, not all home inspectors perform by the same standards— the quality of delivery varies. Therefore, you must know how to choose the right one. Here is how to do so.
Buying a home without inspection is a huge safety and financial risk. Hiring a home inspector is a reliable way of helping uncover some defects that could be costly. Here are reasons why hiring a home inspector is worth it.
Eliminate risks: One of the reasons you should work with a home inspector is that they help eliminate risks. Buying a home is a significant investment, and making a wise decision is crucial. A home inspector identifies any defects that could cost you so much in repairs.
Save money: By identifying defects in a home you plan to buy, a home inspection saves you some money. If there are major defects, you will renegotiate the price with the seller in light of the new revelations. This saves you money.
Inspect with proper tools: A professional home inspector has the experience and tools to perform a proper home inspection. Even if you know how homes work, you will need the help of a professional home inspector to identify underlying defects in a home. They have state-of-the-art tools that give accurate evaluations.
Ensure safety: With a proper inspection, you know what kind of issues you might expose your family to. For instance, the wiring could be dangerous and expose your family to electrocution. A home inspector will identify these defects before you put your family at risk.
Buy with confidence: It is not a secret that buying your first home can be scary. It is a huge investment, and you must get everything right. A home inspector is on your side throughout the inspection. They will explain everything about the house and help you make a decision. This information will ensure you buy with confidence instead of fear.
Questions to Ask When Looking for a Home Inspector
You should ask the right questions when looking for a home inspector. In an interview with potential candidates for the job, you should ask them for details concerning their service. Some of the questions you should ask include the following;
What will you inspect? What will you not inspect?
What inspection services do you provide?
How much will the home inspection cost?
How long will the home inspection last?
What details will I get in a home inspection report?
Will you advise on how to fix issues?
Skills To Look for in a Home Inspector
When looking for a home inspector, there are several skills you should watch out for. Home inspectors need these skills to function efficiently and deliver the best inspection services. Some of the skills include;
Exceptional technical knowledge: Ensure that the home inspector has exceptional technical knowledge. Inspectors need technical knowledge to evaluate different components and systems in the house. They also need construction and engineering knowledge to evaluate properties and how systems work.
Customer service: As a new buyer, you might need help to purchase your first house. Therefore, you need a home inspector with good customer service to create a better experience. A good home inspector will address all your questions promptly and address any issues.
Attention to detail: Home inspectors should be thorough and meticulous in their inspection process. This helps them identify any potential problems a house might have and include them in their report. A thorough home inspector hardly leaves out any essential details.
Excellent communication skills: Communication is a vital skill for home inspectors. They must understand the problem and communicate it in a clear format. Besides, a home inspector should be capable of writing thorough and accurate reports with clear instructions. This is essential for repair and maintenance efforts.

Home Inspector: FAQs
How long does a home inspection take?
A home inspection takes between two to four hours. Several factors influence the duration of a home inspection. Some of them include the size of the house, the number of defects, the thoroughness of the inspector, and the time taken to prepare for the inspection.
Do I need to be present for the home inspection?
You don't have to be present during a home inspection. Whether you are buying or selling, physical presence is not mandatory. However, being there can give you an understanding of the property's condition and the repairs required..
How does a home inspection help buyers?
A home inspection is crucial for buyers because it gives them an unbiased evaluation of the property's condition. Before purchasing, they get to know all the significant issues in a house. This allows the seller to repair or adjust the price in light of extensive damages.
How is a home inspection done?
A licensed home inspector does a home inspection. The inspector checks all the major components in the house, like the foundation, roof, and systems. Then, the inspector will write a detailed report that includes photos and notes on the property's condition. This could influence the final purchase price.
What do home inspectors look for?
One of the critical issues that a home inspector looks for is any structural damage. Structural damage can lead to costly repairs or even make the property unsafe. A home inspector can identify any signs of structural damage, such as cracks in the foundation, walls, or ceiling. They can also check for any water damage or other issues that may compromise the property's structural integrity.
How much is the average home inspection?
An average home inspection costs between $500-$700 depending on the services requested. Note that many factors influence the cost of home inspection. For instance, if the house is big, you could pay more for an inspection. Some of the other factors include the age and size of the property, the location, condition of the local real estate market, among others.

Stonebriar Property Home Inspectors
Hiring a professional home inspector is an essential step in the home-buying process. Home inspectors can help you identify any issues with a property and provide recommendations for repairs or maintenance. This information is crucial as it can help you make an informed decision and avoid potentially costly repairs. It will not only save money but guarantee durability. Get in touch with Stonebriar for an experienced and dedicated home inspector!