Reliable and Comprehensive Allen Texas Home Inspection Services
Are you planning to purchase a new home in Allen, TX? If so, it's essential to have the property inspected by a professional before closing the deal. A thorough home inspection can reveal potential problems, allowing you to take necessary steps before it's too late.
Allen, TX is a desirable location to live in, with a booming real estate market. As a result, buyers and sellers alike need to ensure that their transactions are secure and legal, and for that, they need the services of a reliable home inspection company.
Stonebriar Property Inspections provides top-notch home inspection services to clients in and around Allen, TX. With our certified and experienced inspector, you can be confident that your property is in safe hands. We use the latest tools and techniques to investigate every nook and corner of the house, so you can have peace of mind and make an informed decision.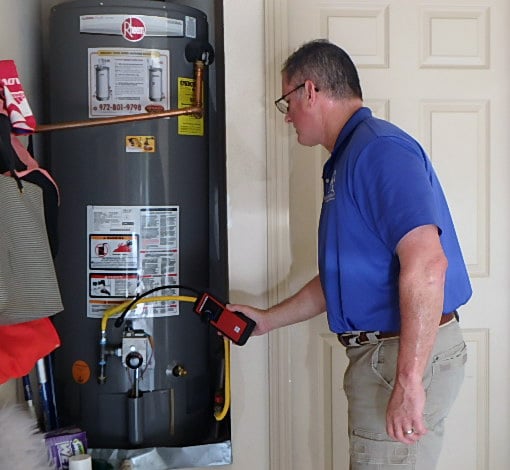 The Importance of Understanding What Home Inspection Is
Before we dive into why home inspection is essential in Allen, TX, let's first understand what it means.
What is Home Inspection?
Home inspection is a process where a licensed and qualified professional evaluates a property's condition, noting any potential issues or defects. The inspection assesses the home's structural, electrical, plumbing, and overall system performance. This process is done before the purchase or sale of a property or as part of a routine maintenance checkup.
Types of Home Inspection
There are different types of home inspection, depending on the purpose and scope of the evaluation. The most common ones are the following:
General Home Inspection
Pre-listing Inspection
Pre-purchase Inspection
New Construction Inspection
Radon Inspection
Termite Inspection
Importance of Home Inspection
Home inspection is a crucial step in the home buying process. It provides a comprehensive and unbiased assessment of a property's overall condition, allowing you to make informed decisions. By doing so, it ensures that the property you are considering is a decent and safe investment.
Furthermore, home inspection also identifies any potential safety hazards or defects in the property. This knowledge could be used to negotiate additional repairs or a better deal for the prospective buyer. It also enables the seller to repair defects and increase the value of the property.
Overall, home inspection helps both buyers and sellers to make informed decisions during the home buying process, ensuring that the transaction is safe and fair.
Why Allen, TX Home Inspection is Essential?
Home inspections are one of the most critical aspects of the home buying process. Allen, TX is a growing city with a mixture of new and old homes. When buying a home, ensuring its safety, durability, and livability is a paramount concern. A thorough home inspection can provide homebuyers with peace of mind by identifying any potential problems in the house.
Value of Home Inspection in Allen, TX
Allen, TX home inspection is a critical investment. A home inspector can offer insight into any issues that need to be addressed, ultimately saving homeowners time and money in the future. A professional home inspector can evaluate the structural integrity of the house and identify any problems that might reduce the value of the property.
Common Issues Found in Homes in Allen, TX
Allen, TX homes can face unique challenges due to the city's weather patterns, wind conditions, and wildlife. Some common issues found in homes in Allen, TX include water damage, termites, foundation problems, and roofing issues. A professional home inspector can identify the signs of these problems and suggest the proper solutions for the homeowners.
Benefits of Hiring a Professional in Allen, TX for Inspections
Professional Allen, TX home inspection services provide homebuyers and homeowners with a thorough understanding of the property's condition. A professional inspector can communicate any issues with the property, reducing the possibility of surprises down the line. Additionally, a professional inspector may offer suggestions for home improvements and regular maintenance, along with providing a detailed report that can be useful for negotiations or future repairs.
Allen, TX homes are unique, and obtaining a professional, experienced, and reliable home inspector can make a significant difference in the home buying or ownership experience. So, do not forget to hire a professional inspector before investing in a home in Allen, TX.
Allen, TX Home Inspection Services
Our home inspection services in Allen, TX are designed to offer thorough and comprehensive assessments of each property. We understand that every home has unique characteristics, and that's why we provide a variety of inspection services to meet your needs.
Pre-purchase Inspection
If you're looking to purchase a new home in Allen, TX, our pre-purchase inspection services are perfect for you. Our inspectors will evaluate the property and provide you with a detailed report that includes information about the current state of the home, potential issues or concerns, and recommendations for repairs and improvements.
Pre-listing Inspection
Before putting your property on the market, it's important to understand its condition and any potential issues that could affect its sale. Our pre-listing inspection services will provide a detailed report that can help you identify areas that need attention, repair, or improvement before you list your property.
New Home Inspection
If you're building a new home in Allen, TX, it's important to ensure that it's constructed according to proper safety, quality, and building standards. Our new home inspection services will evaluate every aspect of your home and provide you with a detailed report highlighting any issues or concerns that need to be addressed.
How to Schedule an Inspection in Allen, TX
Contact us to schedule your inspection.
Choose the service you need: Pre-purchase, Pre-listing, or New Home inspection.
Select a date convenient for you and we'll schedule your appointment.
At Allen, TX Home Inspection Services, we are committed to providing the highest quality home inspections to our clients. Contact us today to schedule your inspection.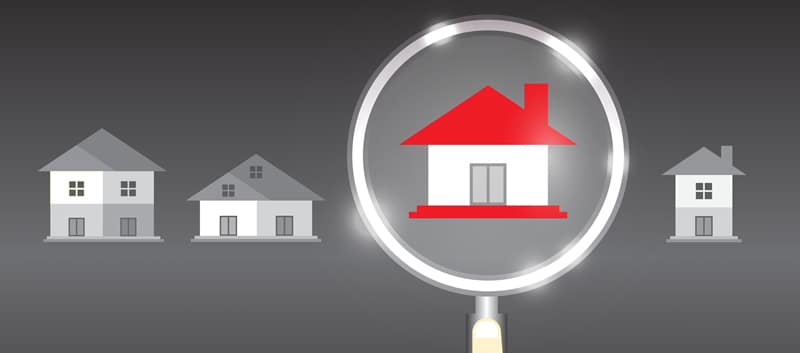 Home Inspection Business: Certification and Qualification
When it comes to investing in a reliable home inspection service in Allen, TX, it's important to understand the credentials of the inspector. Certification and qualification are two factors to consider when choosing a home inspector.

What is Certification?
Certification is a recognition of an individual's skills and knowledge, as assessed by a professional organization. It serves as proof that the inspector has met the requisite educational and experiential requirements to perform home inspections.

Certifications for Home Inspectors in Allen, TX
Texas Real Estate Commission (TREC) Inspector License
International Association of Certified Home Inspectors (InterNACHI)
American Society of Home Inspectors (ASHI)
These certifications are essential for an Allen, TX home inspector, as they demonstrate that the individual has completed the necessary training and education required to assess and report on the current condition of a property accurately.
The Importance of Qualification
In addition to being certified, a home inspector should have the relevant qualifications specific to conducting home inspections. Qualification could include formal education, on-the-job training, and experience in the construction, electrical, and plumbing trades.
With the right education and training, a home inspector can provide a thorough evaluation of the home's systems and components and provide insights and advice to potential homeowners.
Home Inspection Process in Allen, TX
Getting a home inspection is a crucial part of the buying process for any homebuyer. If you're looking for a home in Allen, TX, here's what you can expect from a home inspection:
Before the Inspection
Typically, the home buyer will hire a licensed inspector to examine the property. Before the inspection, the inspector will discuss the scope of the inspection with the homebuyer and answer any questions they may have.
During the Inspection
The inspector will perform a visual examination of the home's structure, systems, and components. They will use various tools and equipment such as a moisture meter, electrical tester, infrared camera, and ladder to assess the property.
The inspector will check the condition of the roof, foundation, electrical system, plumbing, HVAC system, and more. They will also look for issues such as water damage, mold, and pest infestation.
After the Inspection
After the inspection, the inspector will provide a detailed report outlining their findings and any issues they discovered. The homebuyer can then use this information to negotiate repairs with the seller, order additional inspections, or modify the purchase agreement.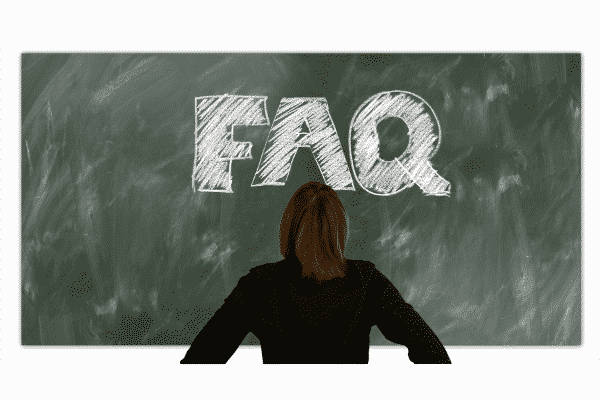 Tips for Preparing for an Inspection
Clean and declutter the home to make it easier for the inspector to access all areas.
Make sure all utilities are on and functioning properly.
Provide access to any maintenance records, warranties, or manuals for systems or appliances in the home.
Overall, a home inspection is an important step in the home buying process, and it's crucial that buyers in Allen, TX work with a qualified inspector to ensure the safety and security of their new home.
Home Inspection Reports in Allen, TX
Once a home inspection is complete, a report will be generated detailing the inspector's findings. These reports are essential in understanding the condition of the home and its major components.
Comprehensive Information on What to Expect in a Home Inspection Report
The report will cover various areas of the home such as the structure, roofing, heating and cooling systems, plumbing, electrical, and more. It will also include details on any visible defects or concerns noted during the inspection. Additionally, the report may include recommendations for repairs or further evaluation by a specialist.
Interpretation of the Report
Our qualified inspectors will be available to provide explanations and clarifications on any questions you may have regarding the report. We understand that the technical language used in the report may be difficult to understand, which is why we are here to help.
Addressing Red Flags in the Report
If the report raises any red flags or concerns, it is important to address them before proceeding with the purchase of the home. Our team will work with you and your real estate agent to discuss possible solutions and negotiate any repairs or replacements that may be necessary.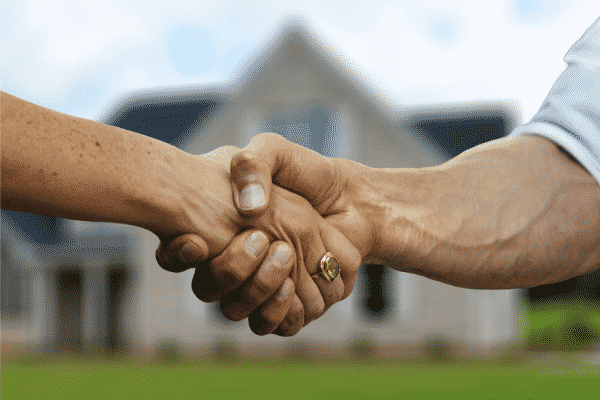 Home Inspection and Real Estate Transactions:
When it comes to real estate transactions in Allen, TX, a home inspection is a crucial step. It can have a significant impact on the outcome of the sale and can even determine if the transaction will go through or not.
During the home inspection process, a professional inspector will thoroughly examine the property, identifying any potential issues or defects. These can range from minor cosmetic concerns to major structural problems that could pose a safety risk for the occupants of the home.
Once the inspection report is complete, the buyer and their agent can use the information to negotiate repairs, price, and other aspects of the transaction. This negotiation can be critical for both buyers and sellers, as it can impact the overall outcome of the sale.
For buyers, negotiating repairs based on the inspection report can result in a more sound and secure investment in their new home. They can ask the seller to fix any problems or defects, or even negotiate a lower price if there are significant issues. On the other hand, sellers can use the inspection report to identify and fix any potential issues before putting the property on the market, which can increase the value of the home and make it more attractive to buyers.
In short, a home inspection is a powerful tool in real estate transactions in Allen, TX. It can provide both buyers and sellers with valuable insights into the condition of the property, helping to ensure a smooth and successful transaction.
Wrapping Up: The Significance of Professional Home Inspection in Allen, TX
Whether you are buying or selling a property in Allen, Texas, getting a professional home inspection is essential. It can help identify potential problems or safety hazards that can cost you a fortune in the long run. A home inspection report can also give you confidence in your investment and peace of mind.
Maintain Your Home Inspections with Inspection Companies in Allen, TX
To ensure your home is always in top condition, regular inspections are necessary. You can maintain your home inspections with the help of professional inspection companies in Allen, TX. These companies offer various services, such as annual inspections, pre-listing inspections, and specialized inspections.
By hiring an inspection company, you can be sure that your home is inspected by licensed and qualified professionals who use state-of-the-art technology and equipment to assess your property. They can provide you with a detailed report that identifies existing or potential issues, and suggest ways to resolve them.

All About Allen, TX Home Inspections from Stonebriar Property Inspections
Are you in the market for a home inspection in Allen, TX? Look no further than our trusted business. We offer a variety of services to assist in the inspection process, ensuring that potential issues are identified and resolved before you make a purchase.
Inspection Services
Full Home Inspections
Pre-Listing Inspections
New Construction Inspections
Pool & Spa Inspections
Termite Inspections
Well Water & Septic System Inspections
Our inspection process involves a thorough evaluation of the property, including the roof, foundation, electrical systems, plumbing, HVAC, and more. We pride ourselves on attention to detail and providing clear, concise reports to our clients.
Home Inspection, Repair, Renovation, and Improvement: Enhancing Your Home
Your home is your sanctuary, the one place where you can be yourself and relax. As such, you want it to look and feel good. Sometimes, you may have a vision of renovating some parts of your home to make it even better than it already is. But before you start on any renovations, you need to think of how you can improve your home with the help of a professional home inspector.
Detailing projects to improve your house
Renovating your home can take on so many forms, from simple repainting to complex remodeling projects. Some popular projects you may want to consider are, replacing old faucets, modernizing your lighting fixtures, installing new flooring, or even increasing the square footage of your home. With a professional home inspector's help, some of these changes can even help to make your home more energy-efficient.
The importance of consulting a home inspector before renovations
Consulting a qualified home inspector before embarking on any renovation projects is always advisable. They can assess your property, identify any existing or potential issues, and help you plan your project using their expert experience. With their thorough inspection, you can start your project with confidence, and never have to fuss over incorrect estimates or wasted time and money.
Improving your home with insights from home inspection services
The value of improving your home is always higher when informed by the professional insights obtained from an expert home inspector. Their inspection report can give you a clear understanding of potential hazards or flaws that need to be addressed, and in turn, suggest improvement options that can enhance your home's safety, functionality, and aesthetic value.
Ultimately, improving your home is not just about making it look better, but also about enhancing the livability of the space for you and your loved ones. Make sure that any renovation project you choose is informed by a thorough inspection report from a qualified home inspector.