When searching for a home to buy, what you see isn't exactly what you get. You will see freshly painted walls, colorful flowers, gleaming hardwood floors, granite countertops, and other high-quality touches. However, what you won't see is the unreliable plumbing system, foundation cracks, broken appliances, dangerous wiring, and other defects that can only be revealed through a home inspection. As a buyer, you need a home inspection checklist to ensure that the house is in order. This guide discusses the home inspection and the checklist for buyers.
What Is a Home Inspection?
A home inspection is a thorough evaluation of a house by a home inspector to check whether it has any defects. An expert walks through the home and prepares a report outlining the home's current condition, major components, and the repairs that need to be done. A home inspection report is crucial for buyers because it gives them a deeper understanding of the home — lets them know whether the home needs major repairs. If the home inspection report outlines serious problems that must be addressed, you can request the seller to address them.
Alternatively, you can ask them to give you credit for the total cost of repairs. Through a home inspection report, you can prioritize things that need improvements and repairs after closing the deal. It is crucial to have your own home inspection checklist because it helps you get the most out of an inspection report. Besides, it helps you know what action needs to be taken on the house.
What Happens Before a Home Inspection?
It is essential to know what leads up to a home inspection. Assuming you have already hired a licensed and experienced home inspector, several things should happen before the actual inspection. The first thing is to confirm the time and date of the inspection for every party involved. This is crucial especially if someone wants to be on-site during the process. Secondly, you should ensure that all the keys to the house are readily available for the home inspector.
Lastly, make sure that there will be a steady supply of power to run all the equipment and appliances. This is vital because a home inspector can't evaluate them when they are turned off. By meeting these requirements, you make it easy for your home inspector to do his work effectively and efficiently. If it emerges that the inspector cannot complete the inspection on the agreed time, you should reschedule it. While this is frustrating for both parties, it is the right thing to do.
What Does a Home Inspection Look Like?
Your licensed and experienced home inspector will arrive on-site at the agreed time and date. They will have all the equipment needed to work. Note that the inspector represents you as a buyer and should inspect the home as if he is the one buying the property. Inspectors help identify major defects before you purchase the property — this helps renegotiate the final price. To get the most out of your home inspector, you should give space for full concentration. If you have pets, send them on a playdate or keep them in an enclosed area. Armed with your home inspection checklist, you should sit and relax while the inspector does his job.
The goal of your home inspector is to inspect all the components outside and inside the home, as well as all accessible systems. This includes crawl and attic spaces. Inspectors will operate appliances and equipment on normal settings and inspect the home's electrical, structural, plumbing, and HVAC systems. Besides, they will open and close windows and doors, climb the roof, and be on the lookout for any signs that indicate underlying defects.
During the inspection, an experienced inspector will take some notes and paragraphs. If needed, they will use specialized equipment such as a thermal imaging camera to detect hidden defects or zip levels to measure foundation levels. Some of the hidden defects include hot wires, water intrusion, or active mold. You can evaluate all these on your home inspection checklist.
What Happens After a Home Inspection?
After a home inspection, an experienced and licensed home inspector will take the time to visit you. They will give you key highlights and explain the major defects found. All this is done in understandable terms. Within three days after the completion of the inspection, a home inspector is required to deliver a report using TREC's standard inspection report form. The report helps indicate the items that were inspected, not present, not inspected, or deficient. You will also be enlightened on all the details in the home inspection checklist. A good inspector will have the report ready within 24 hours and deliver it to you in person.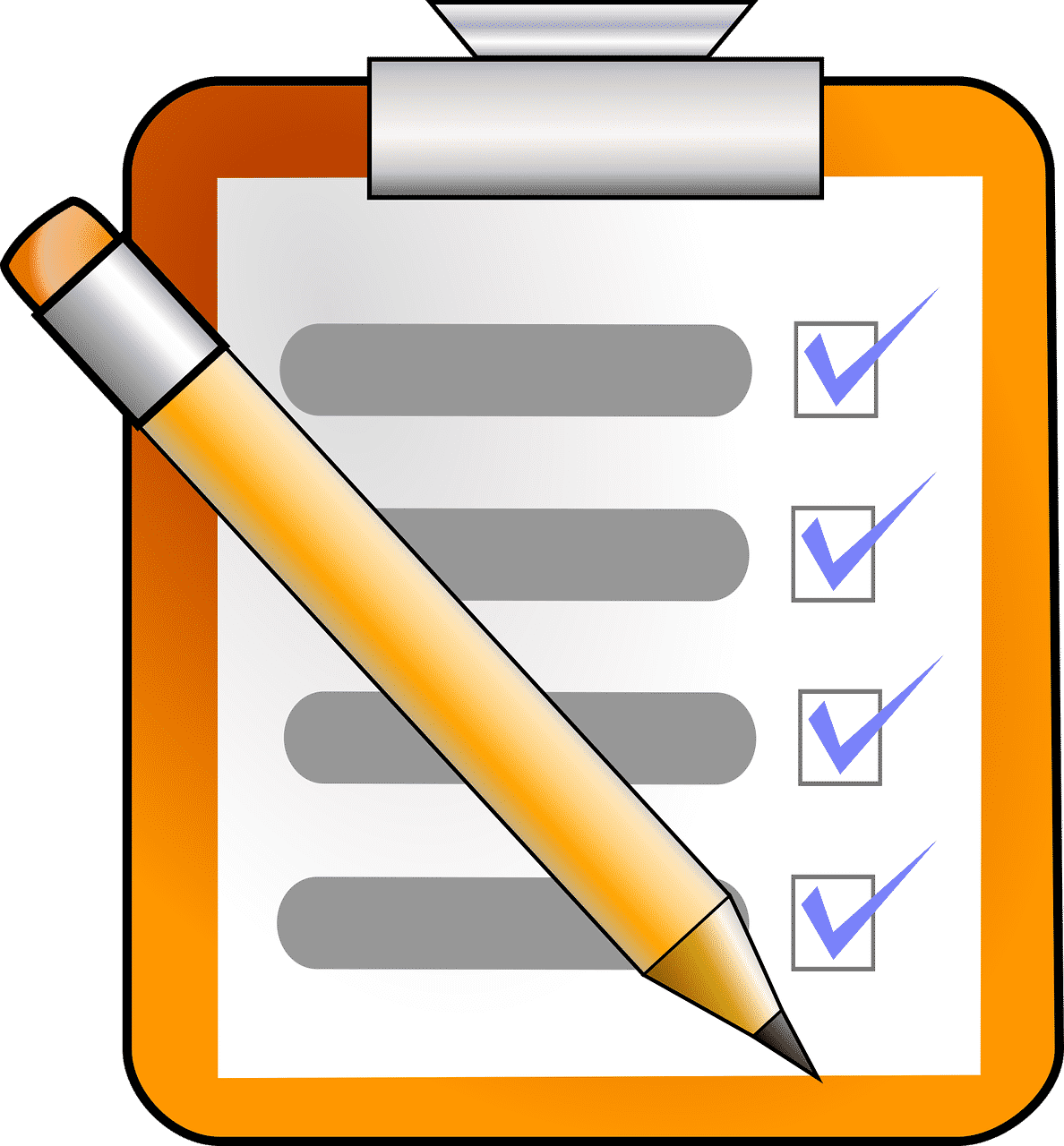 What a Home Inspection Checklist Entails
After vetting options and conducting research, you should have an established home inspector you can count on. They should also know what to look for in every part of the home. As a buyer, it is crucial to understand what the home inspector is looking for. Through a home inspection checklist, you will know the right questions to ask and the extent of the damage. Here are some of the items included in a home inspection checklist.
There should be no evidence of leaks from the septic tank
The foundation should be in good condition with no significant cracks
Easily accessible crawl spaces to access the plumbing system
The drainage should be away from the house with no evidence of stagnant water
The door and window frames appear square
The exterior and interior walls should appear straight with no sagging
The bricks should be undamaged with no cracks in the joints
The siding should be in good condition with no damage or cracks
The paint shouldn't be stained or flaking
Ceilings, walls, and floors should appear level and straight without visible cracking, stains, or damage
All lights and switches should operate smoothly without defects
The doors and windows should open with ease and latch properly
Each room should have adequate electrical outlets
Bottom Line
When you are buying a house, you won't want any surprises. Such cases lead to surprise expenses, which can easily darken the whole home buying experience. By hiring an experienced home inspector, you significantly limit the chances of such unwanted surprises. Besides, a home inspection checklist helps you stay updated with the entire inspection process.