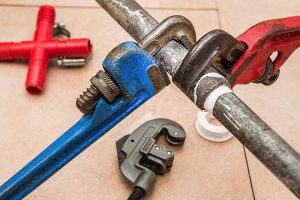 According to the American Insurance Association, almost 40 percent of all homeowners have said they've experienced loss from water damage, which is the second most frequently filed insurance claim in the United states. Did you know that a 1/8-inch crack in a pipe can release 250 gallons of water a day? And minor water leaks in homes account for more than 1 trillion gallons of water wasted each year.
Those are staggering numbers that lead one to recognize the importance of a thorough plumbing assessment as part of the home inspection process. Learn more about what's involved with these resources we've curated for you.
Residential Information & Checklist
http://citeseerx.ist.psu.edu/viewdoc/download?doi=10.1.1.399.8306&rep=rep1&type=pdf
Assessing copper pinhole leaks in residential plumbing
https://iwaponline.com/wst/article-abstract/49/2/83/5854
Residential construction academy: plumbing
https://books.google.com/books?hl=en&lr=&id=WY4KAAAAQBAJ&oi=fnd&pg=PR3&dq=residential+plumbing&ots=NuIdYksfVo&sig=wOkgMcyapzahhUk3tqKTE50qRu8
Residential Plumbing
https://files.eric.ed.gov/fulltext/ED187891.pdf
Ugly's Plumbing References
https://books.google.com/books?hl=en&lr=&id=yHBAQxSkrVYC&oi=fnd&pg=PP2&dq=residential+plumbing+checklist&ots=Wbc1ADljjQ&sig=RVT8uhLNGXUAFfUzxkodXPy-3vA
See More Home Inspection Resources
View and read our learning center's additional home inspection resources:
General Home Safety Inspection
Electrical Inspection
Heating and Air Conditioning Inspection
Plumbing Inspection
Foundation Inspection
Roof Inspection
Back to the Home Inspection Learning Center by Stonebriar Property Inspections.