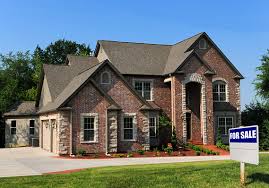 The clay minerals in our Texas soil have intense water absorption power, which means they expand when wet. This factor and drainage issues are the primary causes of foundation damage in our area. Foundations can crack, which may or may not cause structural issues but can allow moisture to find its way into the home if left untreated. They can also settle and sink, which could involve the need to install new piers. And foundation defects are not easy — or inexpensive — to fix.
Foundation Repair is Expensive
The average cost of foundation work in the Dallas area is around $5,000, but serious issues can cost as much as $10,000 to $30,000 to address. We've compiled a list of resources to help you understand what's important to know about your home's foundation.
Inspection and treatment of residential foundation failures
https://search.informit.com.au/documentSummary;dn=213434406785712;res=IELENG
Geologic controls on foundation damage in north-central Texas
https://link.springer.com/article/10.1023/A:1006965231244
GIS-based analysis of foundation repairs and soil conditions in the Dallas-Fort Worth region, Texas
https://link.springer.com/article/10.1007/s00254-008-1571-y
Residential construction on expansive soils
https://oaktrust.library.tamu.edu/handle/1969.1/ETD-TAMU-1993-THESIS-P573
Criteria for the Inspection of and the Assessment of Residential Slab-on-Ground Foundations
http://citeseerx.ist.psu.edu/viewdoc/download?doi=10.1.1.622.4172&rep=rep1&type=pdf
An expansive soil index for predicting shrink–swell potential
https://dl.sciencesocieties.org/publications/sssaj/abstracts/64/1/268
Read More Home Inspection Resources
View and read our learning center's additional home inspection resources:
General Home Safety Inspection
Electrical Inspection
Heating and Air Conditioning Inspection
Plumbing Inspection
Foundation Inspection
Roof Inspection
Back to the Home Inspection Learning Center by Stonebriar Property Inspections.