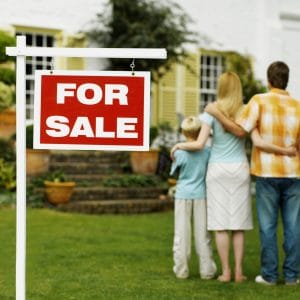 The National Association of REALTORS® recently shared the news that existing homes have been selling at their fastest pace in nine years. The Commerce Department reports that new home sales were up 9.3 percent in the second quarter of this year compared to the first. And sales of new single-family houses in June 2016 were up 25% over a year ago.
Why? Mortgage rates are ultra-low — well below 4%. Many home owners are sizing up the equity they've accumulated in recent years, and they're deciding to take advantage of low interest rates to trade up to a larger home or downsize to a smaller footprint.
If you're reading this from Dallas or one of its surrounding cities in North Texas, you're in one of the hottest markets for buying and selling homes. In fact, based on the number of days homes spent on the market, the measure of available supply, and the number of listing views on realtor.com, Dallas ranks number two!.
There's a downside to this good news, however. Faster sales lead to fewer homes on the market, and competition can be fierce. Short option periods are compelling people to rush to judgment as they contemplate making one of the most significant investments they'll make in their lives. Often, they decide to live with certain home defects, fearing that if they don't buy this home, they won't find another they like as well.
And if you think you don't need to worry about this downside because you've decided to have a home custom built, think again. Many others are taking advantage of today's low mortgage rates to do the same thing. Builders are busier than ever, and quality can be compromised as they rush to finish homes quickly, so they can move on to the next project.
The most important thing you can do if you're looking to buy a home in North Texas? Find a qualified, trustworthy Dallas home inspector to arm you with information before you sign on the dotted line. If you're considering buying an existing home, a thorough home inspection will give you a detailed understanding of a home's condition, so you can negotiate a fair price with confidence. It will also give you peace of mind once you've made the decision to buy a home or let it go.
If you're about ready to move into that newly-built home of your dreams, a thorough home inspection gives you the information you need to make sure it is built as designed and that all systems are working properly. You should also make a note to have it re-inspected before the builder's one-year warranty expires. A one-year builder warranty inspection can save you money by identifying defects you may not be able to see. It will help you hold your builder accountable for the quality of your new home.
Here are a few additional posts with guidance to help you take advantage of these low mortgage rates without regret:
About Our Licensed Dallas Home Inspections
At Stonebriar Property Inspections, Dallas home inspector Keith Boggs proudly provides quality home inspections throughout North Texas seven days a week, including evenings and weekends. Contact him at (214) 923-7304 or [email protected].
Licensed and insured – Texas Real Estate Commission license #9867; TDA licensed termite technician # 0572333, Certified Termite & Pest Control – TPCL# 3825A
Rated an A+ with the Dallas Better Business Bureau
5 out of 5 stars on 99% of customer reviews
The most comprehensive home inspections available
Friendly, down-to-earth service from someone you can trust