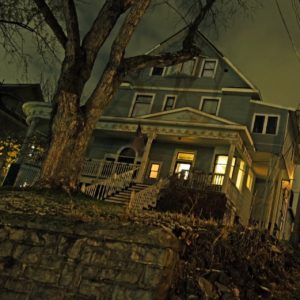 In 2000, Sandra Bullock's custom-built lakefront Texas mansion, which was under construction, became a house of horrors!
Mold grew on the walls, windows and doors leaked, and the chimney was cracked. An exterior wall was built directly on the ground without a foundation, and electrical wires were exposed to water leaks. These are just a few of the defects cited in the lawsuit she filed against the builder in 2001, which she won. And ultimately, she bulldozed what was supposed to have been her dream home.
If you're building a new home, your story is unlikely to end like Sandra's — but no home is perfect, even when built from the ground up. Are you planning to build versus buy? Or coming up on the end of your one-year new home warranty?
What will you do if your dream home becomes your worst nightmare?
Here's something important to consider: Our housing market is booming! The latest census data shows that the Dallas-Fort Worth-Arlington metropolitan statistical area issued more housing permits in 2016 than any other metropolitan area in the nation!
High demand puts builders under pressure to deliver fast. It also means that city inspectors, contractors, subcontractors, and construction pros are under pressure to meet their deadlines. And while most don't intentionally cut corners, defects happen for many reasons — human error, poor building practices, faulty equipment, defective materials, and good old mother nature to name a few. Some issues are relatively minor — misaligned window seals, cracks and nail pops in the drywall, and mislocated light fixtures. Others can be time-consuming and costly to fix.
Here are some quotes from the website of HomeOwners for Better Building (HOBB), an organization designed to help buyers take action when they have issues with their newly-built home and a homebuilder who won't give them what he promised:
"They put a broken, rusty hot water heater, a bottom frame broken stove, and a cracked bathtub in my new house."
"My house size should be 1,870 square feet, but my appraisal was only 1,833 square feet."
"My home has a shoddy roof which has leaked into my front bedroom 4 times, and the problem began with the first big rainstorm when the house was 6 months old."
"After moving into my new home I found water coming in the basement between the top of the foundation and the wall. After removing the siding and disassembling the deck I saw the moisture wrap (aka Flash Wrap) was nailed to the wall and the adhesive backing was never removed!"
"In spring 2008, I came home and found some broken tiles in the Master Bathroom. As sheetrock cracks, driveway cracks, tile cracks started appearing all over, I contacted an engineering company. The engineer found significant movement and suggested the house be fully piered and drainage be installed."
An ABC News investigation into "New Home Heartbreak" found that national builder, D. R. Horton, sets aside roughly $400 million a year to address hundreds of defect claims in its new homes, calling it an "ordinary course of business."
If you're building a new home, make sure to have it inspected before you take the keys. And if you've been in your new home for about nine months, don't forget that your builder's one-year warranty will end soon. You may think everything is dreamy, but a one-year warranty home inspection can uncover pricy problems that your builder should cover, saving you money and giving you peace of mind.
Don't let your dream home turn into a nightmare! Call me to schedule a reliable, thorough home inspection today.
What to Do If Your Builder Doesn't Step Up
On the HOBB website, you can learn about defective materials, binding arbitration, and mortgage fraud. If your builder isn't addressing defects to your satisfaction, here's how they recommend you take action:
Image Credit: PublicDomainPictures.net
About Our Licensed Dallas Home Inspections
At Stonebriar Property Inspections, Dallas home inspector Keith Boggs proudly provides quality home inspections throughout North Texas seven days a week, including evenings and weekends. Contact him at (214) 923-7304 or [email protected].
Licensed and insured – Texas Real Estate Commission license #9867; TDA licensed termite technician # 0572333, Certified Termite & Pest Control – TPCL# 3825A
Rated an A+ with the Dallas Better Business Bureau
5 out of 5 stars on 99% of customer reviews
The most comprehensive home inspections available
Friendly, down-to-earth service from someone you can trust