As the home-buying season approaches, usually in spring, prospective sellers shift their focus on whether their homes are ready for the market. To answer their question, many opt for a home inspection. A home inspection is part of the home purchase process. While it is usually the buyer's responsibility, the seller can also get their inspection before listing their house for sale; hence, the essence of a pre-sale home inspection.
According to the National Association of Realtors (NAR), up to 25 percent of buyers are willing to make an offer without a home inspection. Usually, this is out of a desperate desire to get their offer accepted. While in some instances, the buyer could be comfortable with the home, especially if the seller previously paid for a house inspection before listing the house for sale, it is still a risk to escape this process. A presale inspection ranges between $175 and $600 depending on whether it is brief or in-depth. Thus, it is a worthy investment given that you will be paying hundreds to thousands of dollars for your new home.
Pre-Sale Home Inspection Versus Pre-Purchase Inspection? Who Benefits?
While there are some honest people in the real estate industry, some scavengers are out there waiting to take advantage of ill-informed buyers. Thus, as a prudent buyer, you should be on the lookout and avoid sealing a deal without prior research. Therefore, understanding the difference between a pre-sale and pre-purchase inspection is vital, given the misinformation out there.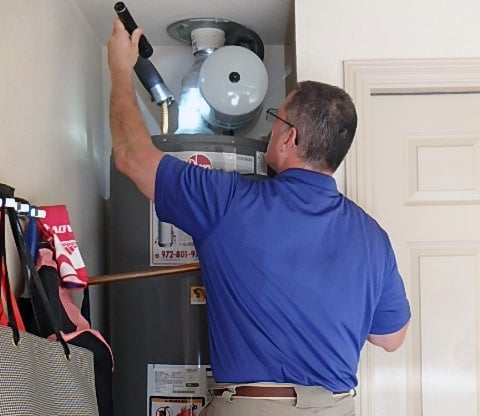 A pre-sale inspection is the owner's responsibility and is usually in conjunction with the agency that will manage the house sale. This inspection is conducted to ensure that the agent knows of the potential hurdles that may arise during negotiation. They can then rectify the faults detected before putting up the property on the market. This inspection serves to sell and not safeguard the home. As a result, as a prudent buyer, you should not rely on this report. The inspection focuses more on benefiting the real estate agency, and putting down your deposit based on this report will be a dangerous move, whether for your home or for an investment property.
On the other hand, a pre-purchase inspection is in the buyer's interest. As an interested buyer, you will undertake this responsibility, to get an inspection report that is detailed with photographic series outlining everything about the property. This document gives you proof that you should negotiate or renegotiate the price to reflect the actual value. You will pay for the pre-purchase inspection, but this payment is worthy, given the return on investment. In the worst cases, you can use this report to terminate a contract and receive your full refund, should you find extreme deterioration or issues you are unwilling to live with. Then, the difference between the presale and pre-purchase inspection boils down to who the report is meant to benefit.
Why You Should Not Skip a Pre-Sale Home Inspection
Before listing your house for sale, you should consider a pre-sale home inspection to understand the current condition of your home and the potential challenges it may pose to a potential buyer. By unveiling the faults in the house as a seller, you can make the necessary repairs as suggested by the inspector. This way, you will also know which problems to disclose to the buyer during the sale.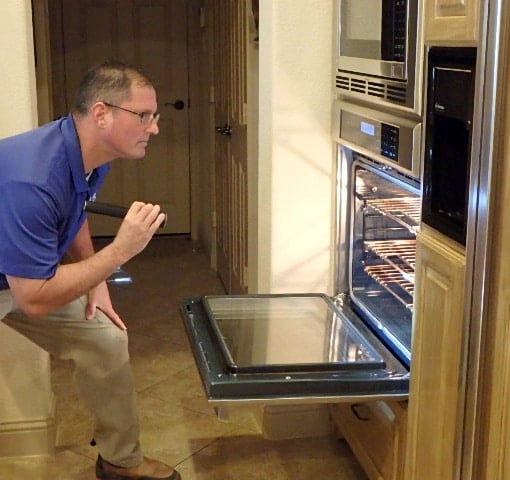 A presale home inspection is also useful when developing your sale terms. If the inspection discloses issues, you can address them immediately instead of waiting for the buyer to request a remedy. This gives you the freedom to resolve the problem at your own pace instead of waiting for the buyer who may use it for leverage.
After the inspection, you will receive a report disclosing the issues in the house and recommendations on how to fix them. You can decide to fix the issues or charge the buyer to do so, in which case, the house will sell at a lower price. Thus, the information from the inspection is useful in pricing and ensuring a smooth transaction.
A pre-sale home inspection also serves as a marketing tool. It informs the buyer of the house's condition, and the buyer will purchase in full knowledge of any possible surprises in the future.  For instance, an inspector may praise your house for its perfect sewer condition and the many years left for the home in perfect condition.  You can add this to your listing, making it more attractive than the rest in the market. Also, such a report will convince sellers that you are a serious seller and recommend you to potential buyers.
If you want to build confidence and trust between you and buyers, you need to be transparent. This is given that a home is one of the items that buyers spend most of their money on. Buyers will want to know whether they can afford the purchase price and cater to future repairs. A buyer doubting the real state of a home will place a lower offer on the house. Thus, with a pre-sale home inspection, you can deal with such doubts, ensuring that the buyer makes a confident offer knowing that the house is examined and does not have any problems.
Presale home inspections are also vital in speeding up the sales process. Nowadays, buyers want to know that you are done with most of the processes, and theirs is to make their offer. Also, they do not want a house with uncovered issues. With an inspection report, you can confirm that the house is in great shape and worthy. If you choose to address the issues uncovered by the presale inspection, you will be more comfortable letting the buyer know that the house is problem-free.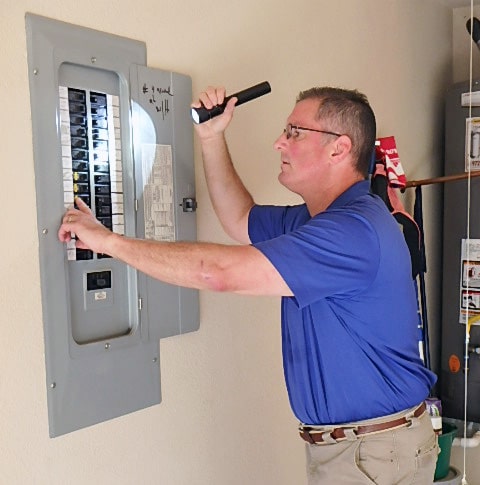 Finally, presale home inspections simplify the agent's job. Agents handle the pricing and negotiations on behalf of the owner. An agent will save you lots of hassle, and despite their experience, you should simplify their work by having a presale home inspection. This way, they can easily find buyers, and the negotiations will be much easier given that everything will be in the light.
While you may have your pre-sale home inspection report ready and available, some buyers will insist on having their inspection. In this case, your listing agent should attend the inspection to understand the report and ensure that there are no exaggerations. This is because buyers can be notorious and use a home inspection to start a renegotiation. In most cases, the renegotiation will be on non-issues such as a roof with five years span that the buyer claims requires replacement, among others.
Pre-Sale Home Inspection Shortcomings
Disclosure issues are the main problem when it comes to pre-sale home inspections. This is given that in some states, sellers should disclose the known defects in their homes. In such cases, you will likely be disadvantaged. Thus, consider finding out the disclosure laws in your state first, and, where possible, make the necessary repairs in the home before listing the house for sale, and this will become a non-issue.
Why You Need To Disclose the Pre-sale Inspection
After a pre-sale home inspection, you will need to disclose the property condition to your potential buyer. In some states, it is a requirement by law, but it is a matter of choice in others. Even then, you should never ignore the major flaws in your home. If unsure, you can ask your agency for the disclosure list in your state.
Most of the flaws that require disclosure include structure, expensive items to fix, and those that pose health concerns. For instance, you have to say whether you have used lead-based paint, whether the house has foundation issues, or whether there are cases of past flooding. During the disclosure, you will also mention the things you already knew about your home. Upon receipt of the offer, you will share the disclosure, but you can make it available to an interested buyer before they place their offer. Lastly, you will give the buyer a copy of the presale inspection, and if there are items you already fixed, you should let them know.
Can You Provide Pre-Sale Home Inspection References?
If you want to know whether the home inspector you are going for will offer satisfactory work, ask those who have used their services before. You can also check their reviews on online review sites, but, generally, a good home inspector should give you a list of their clients for you to talk to. It is wise to talk to at least three of these clients before settling on the inspector.
Finally, while saving your money for the big purchase, you should avoid settling for the very low-priced inspectors as they could under-deliver. Thus, depending on your state, pick one whose charges are within the range. You should also compare their prices with other companies and stick to the one at the top of your list.
If you want more information on how you can have your pre-sale home inspection, or you need home inspectors, feel free to contact us for more information.