It's summer in Dallas — which, as you know, means air conditioners are running and utility bills are rising. Did you know that 6% of your household energy goes to cooling your home? And homeowners spend $29 billion every year to run their A/C systems!
Air conditioners are major investments, but we obviously need them in the South — not just for comfort, but for safety when the temperatures skyrocket. And to keep them running at their peak efficiency, they require regular maintenance. Do you know what you need to do to take care of yours?
Maintaining Your Air Conditioning System
The most common type of central air conditioning is the split system, which features a condenser outside the home — in the HVAC unit — and a fan-and-coil system inside, connected by pipes carrying refrigerant. (HVAC stands for heating, ventilation, and air conditioning.)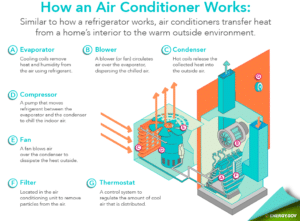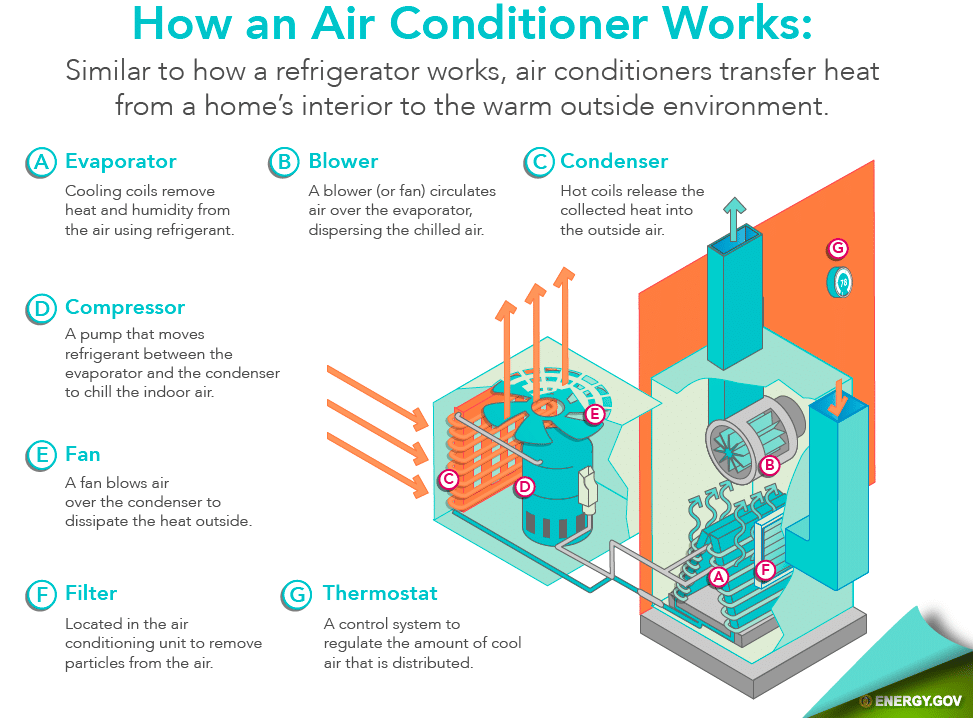 As your A/C unit runs, it accumulates dust and dirt. Eventually, that debris clogs your air filters and builds up on your HVAC unit's condensing coils. If this buildup isn't cleared, your A/C system suffers — losing as much as five percent of its operating efficiency every year. Not only will it not cool your home as well as it should, it has to work harder to do its job, which can shorten its lifespan.
You can avoid this, saving time and money, with a little routine maintenance.
Most importantly, replace or clean your air filters regularly. According to the Department of Energy, this is the quickest way to save money on home cooling. You should swap the filters out at least every three months, but check them monthly and replace them sooner if they look dirty. Also consider upgrading your filters to high-efficiency pleated air filters, which have an electrostatic charge that works like a magnet to grab the tiniest particles, including those that carry bacteria. (Read this article to learn more about the MERV scale which is used to rate the efficiency of air filters.)
Additionally, you should inspect, clean, and service your system annually in the spring. You can hire someone to do this for about $100, or you can do some of the work yourself, including cleaning the condenser coils, straightening the coil fins, unclogging the drain channels, and clearing the area around the HVAC unit. If you want to learn more about self-maintenance tasks, here are a few how-to guides:
For more information on how your A/C unit works, what to consider when replacing one, and how to troubleshoot problems, check out this helpful infographic from the Department of Energy.
Stay cool and enjoy your summer!
Image Credit: Department of Energy
About Our Licensed Dallas Home Inspections
At Stonebriar Property Inspections, Dallas home inspector Keith Boggs proudly provides quality home inspections throughout North Texas seven days a week, including evenings and weekends. Contact him at (214) 923-7304 or [email protected].
Licensed and insured – Texas Real Estate Commission license #9867. TDA licensed termite technician #0572333. PestGo Pest Control LLC TPCL #0770368
Rated an A+ with the Dallas Better Business Bureau
5 out of 5 stars on 99% of customer reviews
The most comprehensive home inspections available
Friendly, down-to-earth service from someone you can trust