A home inspection assesses the physical conditions and systems of a house for a potential buyer or seller. The house inspector will thereafter submit pictures, a detailed analysis, and recommendations to the respective persons typically within a week for further action.
Going with the American Society of Home Inspectors' recommendations, a standard home inspection should cover the heating system, central air conditioning, plumbing, electrical, and insulation systems. It should also cover the visual assessment of the walls, attic, floors, ceilings, doors, windows, basement, and the foundation of the house or apartment. Therefore, the inspector will not tear your home apart to inspect deeper details such as piping and wiring but they will make their judgment based on the accessible systems, saving time when coming up with a comprehensive report.
However, given the systems that a home inspector needs to check, a home inspection can take longer than expected, delaying the sale process. Read on as we give you some useful tips you can use to speed up your home inspection, making the process smoother.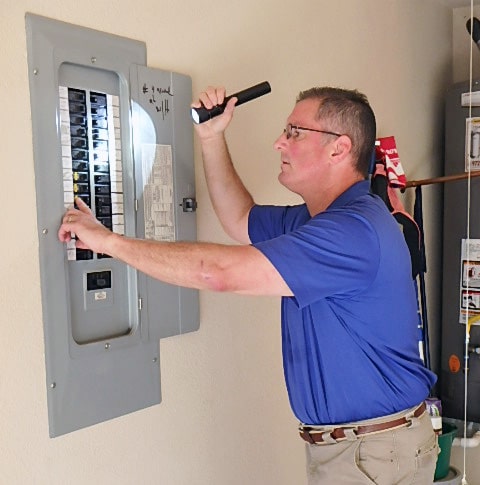 Conduct a Utility Check
To start with, ensure that all your utilities are turned on. This includes your water, gas, and electrical services. You should also ensure that the pilot lights for the furnaces and fireplaces are working and operational. This is regardless of whether the inspection is happening during summer or winter to allow the inspector to assess the functionality of the heating and other appliances. If the house is vacant and the utilities disconnected, you should reconnect them for the purpose of this inspection.
Check Your Pets
While pets are friendly additions to our families, they could hinder your home inspection, especially if they exhibit a wild temperament against visitors. Removing them from the premises before the inspection is advisable. You should also alert your inspector of these pets before they start inspecting.
Test Your Detectors
If you have any detectors, that is, carbon monoxide and smoke detectors, among others, test them to ensure that they are functional and replace any dead batteries.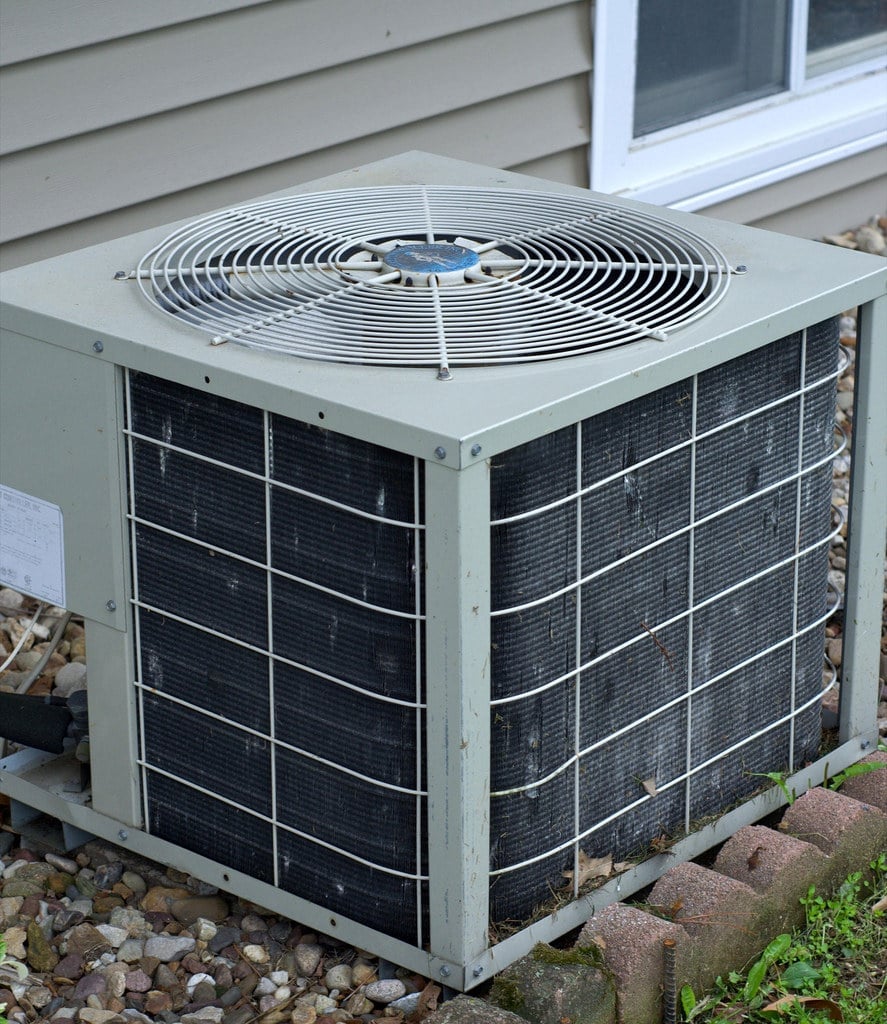 Check Your Air Conditioning System
Clean dirty HVAC filters and replace the faulty ones. Besides cleaning your filters, ensure they fit securely in your home. If your HVAC system is overdue for maintenance, consider professional servicing before bringing in a home inspector.
Remove Unused Debris
If you have stored debris, wood, or any other items in your foundation, remove them as the inspector could cite them as "conducive conditions" for termites to breed, affecting the sale. You should also clean the areas in your yard to enable the inspector to move around with ease and to inspect your septic tank and drainage systems. While this is a sign of thoughtfulness, do not mistake it as a guarantee for an excellent report.
Also, remove any items blocking the electrical service panels, HVAC equipment, crawlspace, and water heater to ensure their full functionality.
Unlock the Spaces To Be Inspected
Unlock all the areas that the inspector must access. These include the hatch or attic door, door to the basement, electrical service panel, and exterior gates.
Trim Your Hedges and Trees
If trees or bushes surround your house, ensure that the branches do not touch the house by trimming them at least 10 feet away from the roof. Also, trim shrubs and other plants close to the house that could breed pests or hold moisture.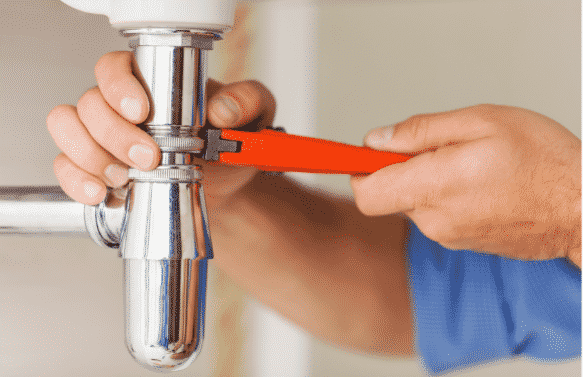 Repair and Replace Broken Accessories
Repair or replace broken and missing items, including door knobs, latches, gutters, window panes, and chimney caps. Also, remember to replace burned-out bulbs. This will help you avoid the "light is inoperable" report, which suggests a problem with your electrical system.
By reducing the time spent on the home inspection, the above checklist will speed up the sale or purchase process if you are a prospective seller or buyer. However, it is worth noting that no home is perfect, and sorting the above minor issues, which in most cases is what the inspector will be looking for, is advisable. This qualifies a home inspection as a sale investment. A home inspection helps ensure that everything in your house is in the best condition to enable you to sell your house at the best rates. After a house inspection, you should be prepared for a report with a few blemishes even after negotiating on the known issues. These blemishes will be fewer if you adhere to the checklist guidelines.
Who Needs a Home Inspection?
A house purchase is a huge investment, and you do not want to make major misses before settling any payments. A home inspection minimizes surprises when buying a home by enabling you to learn as much as possible about the house you want to move into. It identifies any needs for repairs and maintenance to keep the house in good shape. This ensures that you will be able to make your decision of purchasing the house more confidently.
On the other hand, if you are a homeowner and planning to sell your house, you will need a home inspection to be aware of the necessary repairs for your home. This way, you can undertake the repairs so that the house is presented in better condition which can potentially even support a higher sale price. If your buyer decides to do the inspection, you might be disadvantaged with respect to pricing as they will renegotiate based on necessary maintenance required, which could cost you more.
What's Next After a Home Inspection?
If you are a buyer and the homeowner's inspection report shows minor or normal problems from any home, you can continue the purchase process as planned. By understanding the relevant details as provided by a licensed home inspector, you can proceed with your decision.
However, if you need more clarification, we will give you as much detail as you need to ensure that you make the best purchase decision. After the inspection, you may choose to issue the seller with a list of the issues that they should fix. This may include replacing the doorknobs or fixing a leaky faucet. After finishing these repairs, you can do a walk-in inspection to ensure that every item on the inspection report is fixed.
On the other hand, if we discover serious issues after the inspection, you will need to make major decisions, including additional inspections, negotiation, and follow-up before purchase. Further inspection will require a specialist, other than a house inspector, to assess the specific defect in the house. For example, if the defect is on the drainage system, then a plumber should come and assess the system's condition and fix the flaw.
Alternatively, you may negotiate with the seller on new terms. This includes repairing the house and maintaining the sale price or allowing you to undertake the repairs but at a lower house purchase price. Finally, if the house requires significant repairs such as diverting the water or fixing the foundation, you can call back the expert who diagnosed the issue to come back and approve the quality of the repairs before buying the house. Thus, a home inspection report is also a guide to scheduling repairs for the home.
For instance, if the report says that the HVAC is ten years old, you can start planning for replacement in the next few years. The home inspection could also help you buy insurance for your home by enabling you to know the level of protection you need depending on the vulnerabilities in place.
If you are a buyer or seller considering a property, a home inspection is important to save you time and money. As a seller, you can embark on a sale investment through home inspection to ensure that your property sells at the best price. Yet if you are a buyer, a home inspection will save you future costs of fixing the faults in your house and enable you to understand the house better even before you move in. This way, you can identify and invest in the best warranties for good maintenance.
Finally, while scheduling a house inspection, it is advisable to adhere to the checklist above to save time. This way, your report will also be free from obvious blemishes except the inevitable, putting your property at better sale terms. For more details on the above checklist, feel free to contact us for home inspection services at affordable prices.